Ready for a Vacation? It's Panama Beach Time!
PCB Gulf-front Condo Rentals: (850) 708-1429
Whispering Seas 105A-Gulf-front, 1BR/1BA - Sleeps 6; Ground Floor; Kitchen; Patio; W/D
PHOTOS

DETAILS

CALENDAR

REVIEWS
Whispering Seas 105A is a ground floor Gulf-front 1BR/1BA condo that sleeps 6. You will love the convenience of the ground floor location - right on the pool, so you can keep an eye on the kids with ease. Walk right out to your patio right on the pool and Gulf-front terrace and steps to the beach. Whispering Seas 105A has a Queen bed and a Full bed in the bedroom and a sleeper sofa in the living room. Fully equipped kitchen; Washer/Dryer. Patio right on Gulf-front Pool; Wi-Fi.
Whispering Seas 105A is a bright, beachy one bedroom condo with the convenience and views offered by ground floor location. Your private patio is right on the pool, so your kids can play and you can keep an easy eye on them -- while you enjoy the view. With our ground floor convenience, you can park steps from your front door and walk right out to the patio from your living room.
The condo is recently redecorated and freshly updated -- with a new beachy rug and ceiling fan in the living room and new tile in the bedroom. There are great views from throughout this condo and from your patio. The living room has a flat screen TV and DVD, plus there's another TV in the bedroom. Unit 105A combines the value of our one bedroom condos with the ability to sleep 6 people, so this unit is perfect for families or for couples.
With one bedroom and one bath, Whispering Seas 105A sleeps 6 with a Queen bed and a Full bed in the bedroom and a Queen sleeper sofa in the living room. Unit 105A has a a fully equipped kitchen and we have 4 large grills on our Gulf-front terrace, so you can save money, enjoy the fresh Gulf seafood, and have a family cook-out. With a dining table and breakfast bar in the condo and the picnic tables on our terrace, you've got options for enjoying those favorite meals with a great view. All of our units are non-smoking. Please smoke outside of your condo. Unit 105A has a washer/dryer in the condo.
Don't fight the crowds in a high-rise! Whispering Seas is a low-rise, family-friendly Gulf-front beach resort, with a pool right on the beach, a Gulf-front terrace with 4 grills and 4 picnic tables, and free Wi-Fi.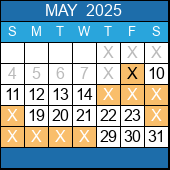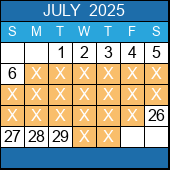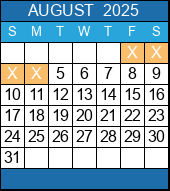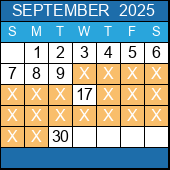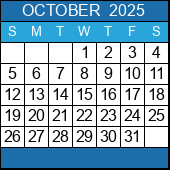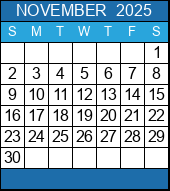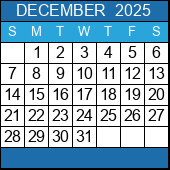 "Family friendly environment. We enjoyed our stay in the home. Just wish the weather would have been nice!"--Keri, June 2017
"This place was exactly as described. Close to everything. It was really nice being able to watch the kids swim from our own back porch. Very nice having keyless entry."--Bobby, June 2017
"Wonderful place right next to the beach. It has a full kitchen, pool, and comfortable beds. It was very clean and had a perfect view of the ocean. Stayed here two extra nights because we didn't want to leave! The staff was very responsive and flexible. Would definitely stay here again."--Phoebe, April 2017
"Location was awesome! Beachfront! Family friendly and within walking distance to shops and restaurants. Would definitely stay here again. Thanks!"--Gina, April 2017
"Clean great place right on ocean as advertised."--Ronald, April, 2017
"This place is great for family visiting Panama City Beach."--Daphne, March 2017
"Fantastic staff and simply wonderful property! Seamless check in process (I had a late check in), detailed instructions, perfect location...couldn't have asked for a better trip!"--Jenny, Ocober 2016
"The condo is beautiful, as advertised your balcony is on the pool with beach access of only 5 or so steps. this is a great place for a person who has a cane or walker. We used the 2 washers and 2 dryers that were in a room right next to our condo, they worked great and dryed my clothes in only 1 dry cycle. I recommend bringing hand soap, dish soap, tp and beach towels as do they. They were very accommodating. I recommend this condo as a 5 out of 5."--Melissa, October 2016
"The place was great and very clean. Location was awesome. The kids really enjoyed the pool and the beach was just steps away. Close to attractions, restaurants and clubs. Over all the family and I really enjoyed our stay. Thanks for everything."--Ramon, May 2016
"Our stay was wonderful! The condo was exactly as described. Excellent location and access to beach! The stafft was available for any questions and/or problems we may have had. I highly recommend this location if you're coming to PCB. Will definitely keep this listing for future trips!"--Melissa, March 2016
"Great place. Clean, wonderful view. Would recommend!"--Kristen, March 2016
"This area was soooo perfect! It was peaceful and so relaxing having the patio door open letting the ocean breeze whisk through the condo. The local spots to eat are just amazing. I highly suggest "The Cajun Cafe" and getting the rockafeller osters & chef's special. The gumbo was a delicious treat to reduce down (topped with an easy over egg of course), spread of humus over some toast points for breakfast. Over all the place was amazing and i'll be back for sure!"--Austin, March 2016
Please read our reviews of Whispering Seas to learn more about the quality accomodations and our pride in customer service.