Ready for a Vacation? It's Panama Beach Time!
PCB Gulf-front Condo Rentals: (850) 708-1429
Sandcastle Villas 11-Studio 1/2 Block to Beach - Sleeps 4 - Pool; Kitchen; W/D; Wi-Fi
PHOTOS

DETAILS

CALENDAR

REVIEWS
Sandcastle Villas 11 is a beautifully decorated and updated studio that is just a half-block to the beach. The efficiency sleeps 4 with a Queen Bed and a sleeper sofa and has fully equipped, recently renovated kitchen and lovely full bath. This studio is a great value for couple or family with young children. Private porch and laundry closet with washer and dryer. Upgraded wireless internet dedicated to the unit. There's even a glimpse of the Gulf from the front porch.
Why pay for a hotel room on the highway, when you can get more for less and be just a half block to the beach? Sandcastle Villas 11 combines the convenience of beautifully decorated studio with a fully equipped kitchen with incredible rates. There's even a large pool to enjoy with convenient poolside restrooms. Sandcastle Villas 11 will comfortably sleep 4 people with a Queen bed and a sleeper sofa.
The fully equipped kitchen has been recently renovated with new appliances and counter tops and has everything you need to save money and cook at home. This studio is ideal for a romantic couples' weekend or for a week at the beach for family with a couple of children. You will love the custom touches in the unit -- including a fold-down dining table for more eating room and a large flat screen TV with a swivel mount, so you can watch TV from the living area or the bed.Upgraded wireless internet dedicated to the unit. You will enjoy "Another Day in Paradise" at Sandcastle Villas 11 -- at the right price with a pool and a short walk to the beach. This studio is up two flights of steps; and there is no elevator at Sandcastle Villas.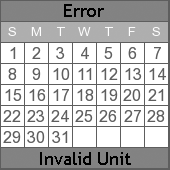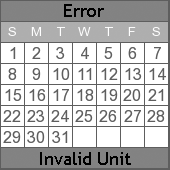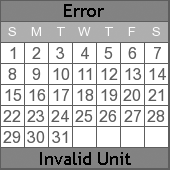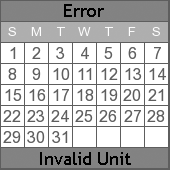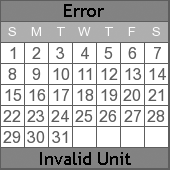 "This place was the perfect place for my husband and daughter to stay during their Daddy-Daughter motorcycle road trip! It was walking distance to the beach with great amenities! My husband loved the covered parking! Check in and check out was easy--rental agency is a great communicator!"--Charla, August 2017
"The condo is very close to the beach, a couple minutes walking which is quite nice. The pool is just downstairs, and is also quite nice (and usually pretty quiet). The interior looks like it has recently been remodeled, so this was a big plus. Would reommend for couples, but a family of four (if the kids are younger) can stay by using the fold out couch. Everything we needed for the kitchen was available, as well as amenities in the bathroom. Great location and value."--Thomas, August 2017
"This place was an amazing stay! It was perfect for a mother daughter vacation. The beach was just a short walk. So convenient!!! The location was perfect. Less than 10 min from everything."--Paige. July 2017
"My kids and I had a fabulous time in your condo ! Everything was described perfectly. The beach was close 1/2 block was perfect!! the pool area was great for a solid week it was our own as it was just kids and I whenever at pool , I would however have maintenance blow it off daily . As a lot of sand and palm tree seeds fell . Family friendly for sure it was so peaceful which we loved !!! Gulf view is more like a horizon view bc of all the new developments but I love the old town classy feel of your condo! Thanks for everything!!"--Christy, July 2017
"Great place to stay!! Good for couples, I would recommend staying here!"--Derek, July 2017
"Quick response, reasonable price! Very convenient location. Very good stay."--Stephen, July 2017
"This place was the perfect size for 2 adults and a child. We were very close to the beach and a short drive to mostly anywhere we needed to go. Everything we needed to cook and eat breakfast with was (as far as pots, pans and dishes go) already there. And basic toiletries were also in place to start us off. The neighborhood was very peaceful and we slept like babies. The bed was comfortable as well. The sofa bed was not as comfortable as the bed was but not a deal breaker. I'd definitely stay again."--Andrea, July 2017
"We loved the location. It was wonderful being in a neighborhood atmosphere. We could set up on the beach for the day and walk back to the condo/apartment for lunch then back to the beach. The other thing we began to appreciate is our beach access. The location was removed from the high rise resorts and thus removed from heavy crowds. It is important to me to have a clean place to stay and I found this to be 5 stars! The condo/apartment was perfect for our needs. We cooked in some and the kitchen was fully equipped. We would definitely return to this place for a beach retreat. The staff was outstanding."--Susan, June 2017
"Very nice place, vey close to the beach."--Karina, June 2017
"I came to this condo with one other person and it was the perfect space for two people. The condo does have a pull out couch, two more people could have easily stayed in the room but it might be a little cramped. The location was great. You aren't only one street away from multiple beach entrances and the walk is less than five minutes so that was awesome! You are also within walking distance to several reateraunts/bars and fun little shops. The room had everything we needed upon arrival, but if you are staying more than one or two nights I recommend bringing your own trash bags, napkins, toilet paper, etc. I read several reviews saying that the guests had problems with the bed in the room so I was a little worried, but my friend and I both agreed that the bed was fine and comfortable! Check in was quick and the woman working behind the desk was very sweet and gave us lot several recommendations since we had never been to the area. Overall wonderful stay and would definitely book again!"--Mel, June 2017
"Iit was great. The staff checked on our progress for our arrival time, and I really appreciated that. The house was great, just like the picture. We were able to see the beach and hear the waves from the house. The walk to the beach was an easy close walk. We will book again."--Lora, June 2017
"Great place, short walk from the beach"--Khaliha, June 2017
"The beach is really close!"--Shandrika, May 2017
"Good place right near the beach. The staff was easy to reach so that was super helpful :)"--Liz, April 2017
"Great place. On the second floor. Short walk to the beach. Close to everything."--Lyle, April 2017
"Comfortable and close to beach."--Amy, April 2017
"The apartment was very comfortable and clean. We had a great stay."--Guadalupe, March 2017
"Great place for a great value. Recommended."--Mariusz, January 2017
"This little studio was perfect, size-wise and location-wise. There is plenty of storage space and the kitchen is very useful. It is literally around the corner from the beach and also located close to restaurants and activities. You can see the ocean from the balcony, which I enjoyed with my morning coffee. Very nice place to stay; would definitely recommend to friends/family and if the opportunity arises, would definitely book again for myself."--Dawn, October 2016
"Our experience was far better than staying in a hotel, and a lot less expensive. It was quiet, and comfortable for the days we were there. We did choose to use the overflow lot rather than park under the building because of the size of our vehicle, but they were very helpful with that as well."--Anna, September 2016
"I was struck by the peacefulness of the neighborhood. The staff made it so easy. We had car trouble and wasn't able to make it by check in. Dealing with the trouble, I forget to let them know. They called me and assured me that everything would be ready when we got there and that we could just go straight to the unit. They emailed me instructions and that was that. I will be recommending them to family and friends."--Patrice, August 2016
"Perfect condo for price and location!"--Nathalie, August 2016
"The villa was very comforting, provided a very cozy feel. The location was great within walking distance go several delicious restaurants and very close to the beach with unexpected views of the ocean. Our stay made us feel more as though we were residents rather than visitors. We thoroughly enjoyed our stay , the staff was very friendly and thorough, we hope to come back soon ! For future visitors highly recommend to rent scooters, as I felt it was the best way to see the PCB and invest in some floaties for the waves!"--Amaris, August 2016
"Studio was very comfortable, provided everything we needed. Amazing value. Everything went smoothly, no hassle."--Saah, August 2016
"Nice little condo within walking distance to the beach. Pretty conveniently located to restaurants and shops. The staff was good at responding to any questions we had. Our stay went very smoothly."--Joshua, July 2016
"The staff made check in very easy for us and the place was a short walk to the beach, perfect for our long weekend stay. We were able to come and go at all hours of the day & night with little concern for safety, lighting, etc. We will consider staying here again if we return to the area!"--Kelsey, July, 2016
"it was a very cozy rental and bigger in person than in the pictures."--Denise. July 2016
"We had an amazing time in the perfect condo that was just right for the two of us. When we arrived (about 1.5 hours early), the kind staff were very accommodating in helping us get settled in after our long drive. If we needed anything during our stay, the staff was always available and near by."--Kelsey, June 2016
"This studio is awesome!! My boyfriend and I stayed for 5 nights and loved everything about our trip. We had plenty of room as it is very spacious, and actually seemed nicer in person than in the pictures. The full kitchen was great for us to cook our fresh seafood from Treasure Island Seafood Market in. The bathroom is large with a pretty good sized closet in it too. We didn't hear a sound from any neighbors above, below, or next to us so it was nice and relaxing the whole time. The location is probably the best part. About a mile and a half from Schooner's, a great beach front restaurant where we got to watch the sunset. Also, about two miles from fun bars like Ms. Newby's, Foghorns, and Spinnaker. Everyone we met from cab drivers, bar/restaurant staff, and other visitors were so nice and welcoming. We also went to Half Baked Oyster Bar which was very laid back, delicious, and had good prices! The studio is also a short drive from St. Andrews Park where we took a boat to Shell Island--- would highly recommend! We had no problems finding restaurants, bars, etc because there was a very nicely organized booklet of info at the studio, with lots of suggestions for places to go. It was very helpful! The most important aspect of its great location is, its a 2 minute walk to the the beautiful beach! There is a keypad for the door of the studio so you don't have to worry about carrying an extra key with you when you leave. The three different beach access points nearby don't have a little shower area when you exit the beach, but the pool, which is on the way, does. Overall, absolutely no complaints about the studio. We definitely would love to stay here again and would recommend it to anyone!"--Michelle, June 2016
"People were very nice and office was quickly responsive ."--June 2016
"My daughter and I stayed at this listing. We had a wonderful time. We were not seeking to do anything. Just rest. The room was very clean and cozy. We did have a problem with air conditioner when we first got there. They had that problem fixed within an hour. The area was very quiet. The pool was nice and the beach is a couple minute walk across the street. Would we stay again? You betcha. Making our plans for next year already. Nothing to complain about. Oh and for you techies the wifi is right in the room and we had no connection problems."--Bobbie, May 2016
"A very lovely studio apartment, just a skip away from beautiful beaches. It was about a five minute walk from front door to beach, with a sliver of a view between two houses across the property. The home was very welcoming, tidy, well stocked. We were able to utilize the kitchen to make a few meals at home to save a little $$$. Every amenity you could possibly need (BYO laundry soap, though!) was readily available. Neighborhood was fairly quiet. Was able to stop and chat with people on both sides of the studio, and we didn't have too much run in with noise. Everything was covered, and the entire trip went smoothly! All in all, it was a lovely stay, and I would definitely book with Panama Beach Time again!"--Amber, 2016
"What a great spot! Very close to the beach in a quiet area. Private parking right below your apartment. Exceptionally clean apartment, very good layout. The posting was accurate and the staff was easy to communicate with. We took up their restaurant suggestions and were very happy with them. Would love to come back."--Amy, May 2016
"The unit was as expected, clean and neat. I think the space is more convenient for 2 people. It is located in a walking distance to the beach, so I took advantage of going to the beach everyday. I also recommend visiting St Andrews State Park, which is about 15-20min drive. Overall, I loved the city and the stay. I would come back."--Stephany, May 2016
"Booking, checkin, and checkout could not have been easier. The apartment was very clean, compact, and as it appears in the photos. A couple of small problems were addressed expeditiously. The wifi worked well, though we had problems with the TV. The only negatives for me were the bed (a bit too soft) and the impossibility of keeping the room dark after sunrise. The beach is just a couple of minutes' walk away, and the classier Destin area about an hour by car. I thought the apartment offered good value for money in a pretty expensive region."--David, May 2016
"Check-in and check-out was fast and easy. The unit was just as advertised, meaning no scary surprises! Nice partial view of ocean and only 1/2 block to public beach access. It was nice and quiet and perfect for my needs. Would definitely stay again."--Ronald, May 2016
"We thoroughly enjoyed our stay at this condo! It was very nicely furnished and very clean. The staff was very helpful. I highly recommend!!"--Susan, April 2016
"We had a great time! The place was very clean and cozy, and less than a block from the beach! Highly recommend."--Elizabeh, April 2016
"This studio was just as described. Very clean, close to the beach (access is about 2 minutes walk from the unit), and communication with teh staff was very easy. The building is not brand new but it is well maintained, quiet and has character (better than staying in a huge resort). We checked in late and it was really easy."--Pamela, March 2016
"This was a great little condo. It was very clean and comfortable. I loved that we didn't need to keep track of keys since there was a keypad on the door. The walk to the beach is very short. For some reason, I was anticipating there being some beach supplies like chairs/towels, but there weren't any. I also think it would be hard to accommodate 4 people comfortably. My husband and I were very comfortable though, and had a great time!"--Catherine, March 2016
"The studio was great. Very effect and clean. The area was safe and convenient to many attractions."--Jeremy, March 2016
"The staff was helpful with the questions I had. We arrived late and had no added fees. There's no key for the room so all we had to do was press our emailed code in and presto, in our room. Pros: quick access to a very secluded part of the beach. To get there walk east or away from Holiday Road. Take your only right and the beach entrances will be on the left. Towels! (You get 6) Clean Cons: Small but hey, who's in the room when the beach is two blocks away. One bed is a pullout from the sofa. No smoking on the property. All in all, great room and if we visit PCB again, this spot will be a go-to."--Samone, March 2016
"Great location close to the beach."--Stephanie, March 2016
"Check in was very easy. It was also great to not have a key as the door was equipped with a keypad for entry. Oh, the little things! The studio suited our needs perfectly. The proximity to the beach was great. A quick two minute walk to the beach and our feet were in the gulf. The kitchen worked well for us and was a great savings to reduce our eating out costs. The studio was clean and had all we needed, with plenty of towels and extra blankets, which were not needed, but so nice to know they were there should we have the need. The property was a highlight to our stay. Next time we are in the area, I will be looking for his properties first. The wifi was not working, but we decided that we would stay disconnected and did not advice them until we checked out, which they promptly wrote up a service ticket. We were not fussed with this as we really had no need, that's what beach vacations are for, detachment! Thanks again for a great stay!"--Jacqueline, March 2016
"This is a nice, comfortable place that is perfect for an extended stay."--Cahey, February 2016
"Great experience, perfect little studio by the beach!"--Hugo, October 2015
"Our stay was great, the only thing was the internet, I had teenagers and they, of course, were complaining. I would tell anyone this was a great place to stay, the beach was awesome and the weather was great. ty Teresa"--Teresa, October 2015
"This is my second time staying at one of Panama Beach Time properties. Check-in was ultra fast and our room was clean and exactly as pictured. The condos are on the quieter end of Panama City Beach and about a 2 minute walk to the beach. Overall, I'm highly satisfied with my stay and would definitely recommend to small groups or couples looking for an inexpensive place to stay."--Johnny, September 2015
"We had an excellent time staying in this condo. It was clean, quiet, and the beach was really close. We especially enjoyed how private the beach was once we walked down to it. I've been to Panama City Beach before and had a hard time finding a good spot on the beach. Staying at this condo it was a little more secluded. The staff was a great. We were able to add an extra night after deciding to stay a little longer. Also was very quick to get back to us. I would definitely recommend this place to friends and family and I look forward to staying here again."--Michaella, August 2015
"We spent 4 nights at the appartment, and it is a beautiful place if you like to go to the beach, (the beach is only 2 minutes away to walk! )relax, you can cook if you like to.... The appartment is in a smaller building, wich we thought that it was nicer than in one of the big Hotels...The only thing is that the bed did creak (only by sitting on the bed) and it was awfully soft. But if you like very soft beds we can highly recommend this place!"--Tabea, August 2015
"The place is even nicer than the photos show. Really roomy, great location, 20 mins walk either way to bars & restaurants and less than a minute to that beautiful beach. Beach towels & toiletries, great having a washer & dryer and super clean. Will definitely stay here again."--Neil, August 2015
"The location is perfect! Short walk to the beach on a very quiet road. The beach is clean and peaceful. The condo itself is small, but was the perfect size for us since we spent most of our time on the beach or in the pool. The only area for improvement would be the wifi connectivity. It is very slow so if you need to check in at work or view a large file, go ahead and use your phone as a hot spot! In the grand scheme of things, wifi was not that important!"--Pam, August 2015
"What a wonderful apartment to stay in for 2-4 people. Very clean and the accomidations were exactly what you see and have been told in the online listing. We loved the fact that it is a very short walk to the beach, and you can see the beautiful PC ocean from your patio. Also another plus, it is walking distance to the Waffle House, gas station with a store, and a bar if you like to sit out on the patio and enjoy the scenery. It's a very nice apartment and we would highly recommend your next stay in PCB at a very affordable rate."--Melinda, July 2015
"Room was as described and picture. Just couple mine all to the beach which was good with our 9 yr old and 14 month old. My MIL loved loved the room she wants one like that now. The only small thing is that the room is in second floor. Going up and down three flight of stairs was the only bad thing with kids and luggage but we loved it."--Purificacion, July 2015
"We had an amazing time! This studio was just as described. We were looking for a place close to the beach with a full kitchen without having to spend the high rates being asked by the hotels nearby that offered less features. The walk to the beach was a short 3 minute stroll. The neighborhood was quiet. We couldn't have been happier with our experience. We plan on staying here again in the future."--Rachael, July 2015
"This listing was completely accurate and to the point. Check in took five mins, no troubles at all. The room was perfect, clean and had most of the necessary essentials for our stay. Although we had hoped for coffee, there wasn't any, but there was a nice and large coffee maker, so you would need to bring your own. There was plenty of towels and blankets and pillows in the closet. The room stayed amazingly cool from the summer heat. There isn't a view of the beach but that was ok as it only took two mins to walk to the public beach access. The street was quiet, no loud neighbors at all. Definitely loved our stay. The pool was nice basic and had easy access to a shower and restrooms. The WiFi in the room wasn't so good, but it wasn't a big deal to us, we ended up using our personal hotspot from our phones."--Tom and Alicia, July 2015
"It was a lovely third-level walk-up with the perfect amount of space for a couple getting away for a few days. We were close enough to the beach to go for an early morning swim every day, and close enough to other amenities such as restaurants and grocery stores. The Panama Beach Time staff were accommodating as well. We'd love to come back soon! Thank you for a nice time!"--Elizabeth, June 2015
"This little apartment was perfect! My mom and I spent most of our time either cooking or at the beach, which was an easy walk down the block. It was so very family friendly, we felt so safe walking home from schooner's at night on the beach with families running around with flashlights! We had a car, so it was easy to get to grocery stores and tourist sites, but there was also quite a few little gas stations and restaurants in walking distance. The office crew were so very friendly, and we never saw them around again after checking in. It was very quiet and peaceful! We are already talking about when we should book this place next."--Lisa, June 2015
"Great place! It was only two rows of houses back from the beach and the place was clean and had everything we needed. The check in office was also steps away and made everything a smooth, fast process. I hope to stay here again!"--Kara, June 2015
"The staff was very helpful. We arrived a few hours earlier and they made it possible and easy for us to check in early. The condo was just as listed or better. Very comfortable and clean. Recommendations for the local restaurant were great as well. Liza's kitchen was delicious. The beach was just a few min away all in all we were very pleased with our stay. Will visit again in the future. Thanks."--Jose, May 2015
"The place was exactly as pictured and perfect. The location was very close to the beach for my little ones to walk to and back. Great location for the price and very clean interior."--Kajal, May 2015
"The unit was perfect. It was clean, efficient, and had all the space we needed (as a couple). We definitely got a lot of bang for our buck. We plan on coming back in the future."--Chris, May 2015
"The staff was welcoming and professional. The unit was exactly as described. The neighborhood was safe and quiet, even for bike week."--James, May 2015
"The studio was a great place for us to spend our honeymoon. It was bright, cheery, well equipped kitchen, comfortable seating, and a very short walk to the beach. The section of beach that is closest to the studio is nice and quiet because there are no condos directly in front, just several cute beach-front homes. The staff made check-in very simple and seamless, and when weather impacted our travel plans, it was very easy to book another night. Would stay again without hesitation if we go back to PCB again."--Steven, April 2015
"The condo was exactly the way it was described. Very warm, peaceful, and welcoming. The neighbor was quite and the beach was clean."--Nitanna, April 2015
"Thank you so very much for the prompt response and booking. You saved my mini-vacation! Additionally, I'd like to add that the staff at the rental office was very kind and welcoming. And I am *in love* with this unit. Perfect size for a couple of days for my husband and me. And the decor is awesome. All the extra added touches really make this place adorable. I also can't get over the efficient use of space in this unit. I kept thinking, "Hmmm, I can't believe I'm saying this about a studio, but I could actually live here." I just loved it. I am just so very glad we found this gem, and I can't wait to visit again. Wonderful stay!"--Daniella, April 2015
"The staff is very responsive, was able to provide me the place in a very short notice. The place is exact as shown in picture (Very clean). The staff is very professional. This place had enough kitchen utensils. This place is just 3 mins walk distance from beach (public entrance No 13). If I visit again i would love to stay here again."--Vijay, April 2015
You can read reviews of our Whispering Seas property to learn about the quality of our accomodations and our customer service excellence.