Ready for a Vacation? It's Panama Beach Time!
PCB Gulf-front Condo Rentals: (850) 708-1429
Regency Towers 123-Gulf-front, Ground Floor 3BR/2BA; Kitchen; W/D; Patio; 2 Pools
PHOTOS

DETAILS

CALENDAR

REVIEWS
Regency Towers 123 is a Gulf-front, ground floor 3BR/2BA condo that sleeps 6 and has great amenities -- 2 pools, hot tub, tennis, gym, poolside tiki bar and grill. Screened porch to walk right out to Gulf-front terrave. Master BR has Queen bed, private bath, and slider to patio; 2nd BR has Queen bed and 3rd BR has 2 twin beds. Fully equipped kitchen. Washer/Dryer. Wireless internet.
Regency Towers 123 is perfect your next family vacation at the beach -- with plenty of room for everyone! This Gulf-front, ground floor 3BR/2BA sleep 6 -- without a sleeper sofa. Screened patio right on the Gulf-front terrace. Master bedroom has Queen bed, private bath and slider to screened patio; 2nd bedroom has Queen bed and 3rd bedroom has 2 twin beds. Fully equipped kitchen; Dining Table; Washer/Dryer in condo. Wi-Fi.
Regency Towers offers incredible resort amenities, including 2 pools on the beach (1 seasonally heated); gym; indoor hot tub; tennis; toddler pool; and Bikini Bob's poolside Tiki Bar & Grill, plus a billards room. $20 one-time fee payable to Regency Towers for parking permits.
The convenience of the ground floor location can not be beat. You can park near your front door and get all your luggage and beach toys easily into the unit. You can also walk right out the screened patio to the Gulf-front terrace with pools and tiki bar. Plus this condo is just steps to the large grilling area, with plenty of grills and picnic tables. Corner unit on side of building -- Gulf view is from dining area, bedroom and screened patio. Your family will cherish the beach memories made at Regency Towers 123!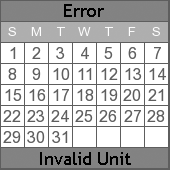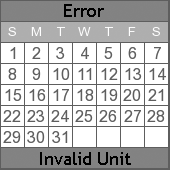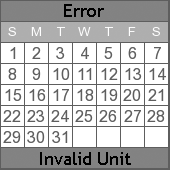 "Great beach location for a great price!"--Jonathan, August 2017
"Condo was as described and was within 40 steps to the beach. The condo had all the kitchen and bath needs. Screened porch was nice to have. Condo was clean and decorated tastefully. Tv's in the bedrooms were old style and do not have HDMI hook ups for games and other media sources. Check in was a breeze and he staff was excellent to communicate with!! Overall I was satisfied with the condo."--Jon, August 2017
"This is a great unit to stay in and the staff was definitely great. They communicated extremely well and very prompt. Helped us out on a early Sunday morning with the A/C, just great can't say enough. This was the fist time we have stayed on a bottom unit and it was by far the best choice!!!. No need to wait for elevators and could just walk out back door straight to the beach. We had 3 adults and 2 kids in the unit and never once felt cramped. We will definitely stay here again in the future. Great memories thanks"--Stuart. July 2017
"Great place to take the family! Clean and well cared for. We will stay here again!"--Nancy, July 2017
"This was a perfect spot for our family! It was described perfectly and very convenient location on the first floor! Great vacation spot and very quick response from staff!"--Shanna, July 2017
"The condo is right on the beach and you can sit in the screened in patio and watch everything even in the rain. It was perfect for morning coffee! Everything you need is there just bring in food!! We had a great time and would come again and again!!"--Chandra, July 2017
"This unit was just as described and quite spacious for our stay. You will want to bring your own beach towels, floats or beach chairs everything else you may need will be there. ENJOY!"--Carolyn, June 2017
"We recommend this place to everyone - the home was very clean and well equipped with everything we needed for our stay at the beach! It was very roomy and we had lots of family time together but there was plenty of space for alone time as well . We especially liked having a washer and dryer in the unit."--Carmen, June 2017
"Affordable place to stay with direct beach access. There is a nice pool and the tiki bar is very convenient lunch and drinks (great prices)! Cute place, nothing over the top fancy but great for a beach stay. We enjoyed our long weekend trip!"--Katy. June 2017
"Great place for family vacation!"--Kim, May 2017
"What an amazing surprise! We went down for a belated Mother's Day trip with my mother and two 5 year old girls. We all loved the home!! The house is so quaintly decorated, and truly has a home / beach feel to the condo. I thought I would miss the beach balcony view, but the ground floor was amazing, especially with two girls! The best perk was the tiki hut at the pool that served lunch, beer and drinks for great prices! In regards to security there was an armed security office constantly on property and it was great to see how secure the resort is in comparison to others. I would highly recommend this home and will certainly be coming back!" -- Tabitha, May 2017
"By the beach. A lot of amenities on campus." -- Hung, May 2017
"Where do I begin....? The unit was clean and neat at arrival, check-in was easy, beds were extremely comfortable, everything we could've possibly needed was at our fingertips. We will DEFINITELY look to book this unit the next time we come to Panama city beach!" -- Darnell, April 2017
"We stayed for a weekend getaway, the condo was exactly as photographed. It had a beautiful family room and tons of board games. Although the unit had cable my family opted to watch the VHS tapes that were there, it was a much welcomed piece of nostalgia for my family! It's in a great location on the side of building next to the grills and a huge grassy area where my family played cornhole. The pool was heated and the hot tub was perfect for relaxing. Also, the tiki bar and grill had great prices on food and drinks! We went from the pool to the beach all day enjoying the water. Great place for families!" -- Parris, April 2017
"My husband and I brought our 4 kids to PCB for spring break. It's conveniently located just far enough off the craziness of the strip to keep our youngest two entertained and our teenagers no more than a mile away from us. The ground floor location is amazing because you don't have to use the public facilities and you're only a short walk from your condo. We had tons of fun and hope to visit here each year to come!" -- Ariel, April 2017
You can also read reviews of our Whispering Seas property to learn about the quality of our accomodations and our customer service excellence.