Ready for a Vacation? It's Panama Beach Time!
PCB Gulf-front Condo Rentals: (850) 708-1429
Sandcastle Villas 15-Studio 1/2 Block to Beach - Sleeps 4 - Pool; Kitchen; W/D; Wi-Fi
PHOTOS

DETAILS

CALENDAR

REVIEWS
Sandcastle Villas #15 is a steps-to-beach studio that sleeps 4 and has been recently updated. Queen bed and a sleeper sofa. Fully equipped kitchen & Full bath. Swivel-mounted flat screen TV so you can see from living area or bed & Wi-Fi. Private porch and washer/dryer combo in laundry closet. Pool with convenient poolside restrooms. This beautifully decorated studio is just a half-block to the beach. Sunsets Await! This studio is a great value for couple or family with young children.
Sandcastle Villas 15 is a totally updated and stylishly decorated studio that sleeps 4 and is just steps to the white sandy beach and emerald Gulf waters. This studio combines the convenience of a private studio with a fully equipped kitchen and full bath with incredible rates to be so close to the beach. There's even a large pool to enjoy with convenient poolside restrooms. Sandcastle Villas 15 has a Queen bed and a sleeper sofa and will sleep 4 people. This condo is perfect for a week at the beach for a family with young children or a romantic weekend getaway for the young-at-heart couple of any age!
The fully equipped kitchen has been recently renovated with new appliances and has everything you need to save money and cook at home. There's a flat screen TV in the living area and wireless internet throughout the condo. You'll love the convenience of being able to watch TV or a moview from the living area or from bed. Sandcastle Villas 15 is just a half-block to the beach -- plus there's a pool! Why pay for a hotel room on the highway, when you can get more for less and be just a half block to the beach? This studio is up one flight of steps; and there is no elevator at Sandcastle Villas.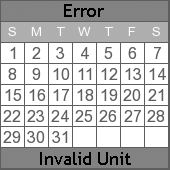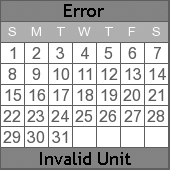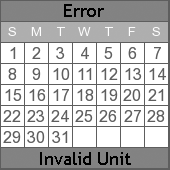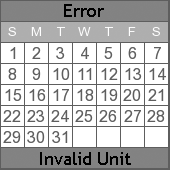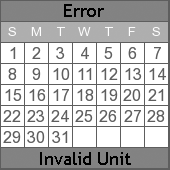 ""Perfect weekend getaway for two. The condo has just the right amount of space for all of your needs. The location is great because it's on the quieter side of PCB. Beach access is maybe 200 yards away. The room was clean and well maintained. The bed was comfortable and a full kitchen is a plus. Would highly recommend and we will definitely be back."--Brian, October 2017
"It was a fantastic, wonderful stay. The place was beautifully decorated and all the little attentions to details made it feel warm and welcoming. Couldn't ask for anything more :)"--Tuan, Septmeber 2017
"Nice studio condo close to the beach. We enjoyed our stay!"--Lydia, August 2017
"Do not hesitate to book! Literally 1 min walk to the beach and to local stores. Studio was clean and had everything I needed for my stay. Will be back soon."--Catalina, August 2017
"We had a lovely stay. We arrived after check in but the staff had great communication to where when we arrived, everything has handled. Make sure you take extra towels if you have an extended stay. Overall, great stay and extra close to the beach!!!--Roshanna, July 2017
"Nice location with short walk to the beach. Rental had everything we needed for our stay."--Evie, July 2017
"We absolutely loved our stay at the Sand Castle Villas, it was super clean and absolutely precious! The walk to the beach was super short and the beach was never crowded. We loved sitting on the porch in the mornings drinking our coffee and listening to the waves. The kitchen was fully stocked, which made it easy to make meals for our family of four. One of the best parts was a private washing machine and dryer, we didn't come home with any dirty laundry!"--Lauren, June 2017
"Great Location , Good A/C and WIFI. Easy check in. Kitchen well equipped and washer/dryer."--Lawrence, June 2017
"The place was great, located right behind the office was convenient for any questions I had about the area or recommendations on places to eat or shop. The short 2 minute walk to the beach made it easy to bring your stuff with you, or a quick walk home if you forget something you need. It was exactly as advertised and I would certainly book with them again."--Ryan, June 2017
"The condo is just as stated we loved our stay here no major complaints david is super helpful and responsive the maybe one time we needed anything... It was literally a block away from the beach which is awesome if you are going to PCB to spend your time at the beach its super convienent... It is also located on the quiter side so there wasnt alot of noise or partying outside and the area of the beach that you're close to is away from hotels and less crowded... On our last night somebody came into the room above us and you can hear them walking in their room but we stayed during the week so it was only right before we left that it happened... My Wife and i enjoyed our stay for our beach vacation!"--K, May 2017
"Great little place away from the most crowded spots but easily accessible. Beach access is just around the corner. If basic amenities is all you need, this place is perfect."--Valerie, May 2017
"This place was so cute! A block from the beach. I will definitely be staying here again."--Candice, April, 2017
"Very close walk to the beach. Quieter part of Panama City Beach. Great for a two-person get away."--David, April 2017
"This place is exactly what the description says. It was very clean and included little extras that made our stay feel homey. There was a box fan in the closet, hair dryer, crock pot, utensils, dishes. The check in and check out was very easy. It's not right on the beach but very close. The beach was beautiful and family friendly. We will definitely make plans to stay here again."--Patti, April 2017
"We loved our stay! It was perfect, quiet, and close to the beach. It was the perfect place for a weekend getaway. It was clean and comfortable and we look forward to using it again in the future."--Cara, April 2017
"The unit is in a GREAT location! The beach is close and there are also some great restaurants in walking distance. The place was very clean and has its own reserved parking spot, which was very nice to have. We really enjoyed our stay."--Amanda, March 2017
"Quiet location walkable to the beach. Small living space perfect for those who just need comfort and convenience. A short drive to hotspots."--Kenny, March 2017
"Great location! Easy 2 minute walk to a quiet section of the beach. Perfect size for a couple. Loved having a door code. Had everything we needed for a weekend getaway."--Shelly, March 2017
"This condo was perfect for our family of four. It was steps from the beach, and extremely clean. I would recommend this vacation spot to anyone, and I plan on returning soon."--Jennifer October 2016
"This place was absolutely perfect as a couples retreat! Lovely space, clean and quiet area, minutes to the beach. Wish we could have stayed longer and will absolutely be back!"--Maddie, October 2016
"Great location and clean place to stay. We thought it had a grill but did not find one. We would recommend this as a good place to rent."--Debbie, September 2016
"Very clean and close to everything including beach and local restaurants and bars!"--Roxann, September 2016
"Staff was excellent. The check in process was quick and easy. Everything was as described. Room was very clean and well decorated. I would definitely stay here again. I brought my wife here for her birthday and she enjoyed every minute."--Sterling, August 2016
"The staff was very prompt & professional. We were arriving just as the office was closing but they made sure we had everything we needed to check in and ready for our stay. Room was nice and cozy just like the pictures. Super close to beach & even provided umbrellas!"--Karmell, August 2016
"It was great. They were fantastic at accommodating us with our late arrival. The place was cute and the bed was very comfy!"--Michelle, August 2016
"Great studio, great location. Steps from beach. Very satisfied!"--Vogel, August 2016
"Perfect location. Just steps to the beach. Would definitely stay again."--Jacki, July 2016
"I must say this was the perfect location and the place actually looks just as nice as the pictures. The beach was a 3 minutes walk and we were close driving distance to lots of attractions and eating places. I am actually going back later in the year and will check this place out to stay. The pool was great and my son enjoyed himself swimming when he didn't want to go to the beach. There is only one assigned parking spot but you can easily find a parking spot for another vehicle behind the pool, as they mention to you. The only negative thing I can think of is the people above us were obviously having a furniture moving and marching contest each day that started in the morning. Besides that though it was very quiet."--Camille, July 2016
"Great stay. Clean, fresh, easy walk to beach. Great communication."--Angela, July 2016
"We had an awesome time and the room was just as what was described. We would definitely love to come back to visit."--Whitney, July 2016
"I loved staying here!!"--Britney, Jun 2016
"My wife and I were looking for a quick, affordable beach getaway and were lucky to find such a perfect place on short notice. The studio is clean, in a great location, and had everything we needed to relax and enjoy the beach. The beach was steps away, clean and not crowded at all. We had no trouble walking out any time of day to grab a spot for our chairs and enjoy the water and sun. We also used the pool a few times and mostly had it to ourselves. This was a great find and we look forward to coming back again!"--Ryan, June 2016
"Wonderful weekend at SCV 15. Nice comfy room and a short easy walk to the beach. I hope to stay again one day soon."--Kaylee, June 2016
"Very clean and quiet place to escape the sun. As stated in the description, maybe only for couples, or those with small children, as it is small (but well laid-out). Its about 100 yards from a small public beach access point, but there is no apparent public parking at that point, so it was very quiet. That stretch of the beach has much less traffic, and almost no big/loud groups were nearby. Sand and water beautiful of course. Good communication from staff, but you check in/out through the on-site office, so that was easy and quick. If Panama City Beach is where you're headed, and you want to avoid the crowds, then check it out."--Mick, June 2016
"I loved the location and the room was very clean and modern. The beach access was very accommodating and nice. I will most definitely stay here again."--Valaria, June 2016
"This studio is fantastic! Close to everything, clean and comfortable. Checking in was a breeze and the rental office was helpful when we thought we would be late. The walk to the beautiful beach was short. I would recommend this place 100%! The kitchen, bathroom and amenities were fantastic. The pool was beautiful and never crowded. Thank you so much for the awesome suite!"--Mindy, May 2016
"This apt was perfect for my husband and I. It was very clean and easy to find. Close to the beach and food! It rained a lot while we were there, but that's obviously nobody's fault!"--Danya, October 2015
"We brought our girls here for the Columbus Day weekend and it was absolutely perfect. Clean, cozy, and quiet. The bed was very comfortable and our kids slept comfortably on the pull out couch. I was worried about it not being right on the beach but it was literally a 2 maybe 3 minute walk to the beach access. Not bad at all. The ONLY negative (which is out of the owners control) was that there wasn't a hose to wash the sand off of us.  So that part was hard to handle with kids but we managed. We didn't swim in the pool because it was too cold but it was VERY clean and good size too. We would definitely stay here again."--Brad, Otctober 2015
Great location away from super touristy area. -- Lina, September 2015
Greetings Travelers!! My stay in this villa was amazing. Everything was conveniently located close to this location from shops to restaurants. The beach was so beautiful and a 5 minute walk from the villa. It was away from the resorts and not crowded. David made sure that I had smooth check-in and check-out process. It was clean and looked just like the pictures. I look forward to visiting again in 2016. -- Laura, September 2015
Unit 15 was super clean, comfortable, modern and very affordable. It was a great way to end the summer. The beach was about a 3 min walk. Some great local restaurant specially for brunch. -- Jose, August 2015
We had such a great trip! It quite literally is steps from the beach and was really nice considering we were in our own private area between the towering hotels. There was such a small amount of people on our part of the beach compared to the hotels, and THAT was what really made it worth it. No crowd of people and plenty of space to just enjoy and relax. -- Chip, August 2015
This place was amazing! It had everything we needed, and it was indeed very close to the beach. We had a great time. -- Clayton, August 2015
We really enjoyed our visit. The condo was exactly what we expected. We had great access to the beach and because of the location the beach was not crowded. We really enjoyed having access to a pool as well. -- Michelle, August 2015
Rented for a girls getaway weekend. Everything was as described -check-in/ check-out was super easy. Loved the little things like the keypad entry (so nice not to have to keep track of another key!). Beach truly is easy walking distance and reserved space super convenient. Plan on renting again there with the hubby soon! Thank you! -- Julie, July 2015
You can also read reviews of our Whispering Seas property to learn about the quality of our accomodations and our customer service excellence.