Ready for a Vacation? It's Panama Beach Time!
PCB Gulf-front Condo Rentals: (850) 708-1429
Largo Mar 153-Gulf-view 2BR/2.5BA -Sleep 6- Kitchen; W/D; Wi-Fi; Heated Pool;Hot Tub
PHOTOS

DETAILS

CALENDAR

REVIEWS
Largo Mar 153 is a spacious and comfortable 2BR/2.5BA townhouse that is just steps to the beach and sleeps 6 -- with a King Bed in both bedrooms and a Queen sleeper sofa in the living room. Both bedrooms have a balcony and private full bath. Glimpse of the Gulf from front porch and second floor front balcony. Fully equipped kitchen; Washer and Dryer; Balconies; Wi-Fi. Largo Mar is a gated resort with wonderful grounds with shuffleboard, hot tub, heated pool and Gulf-front sun deck.
Largo Mar 153 is a very large two bedroom, two and a half bath town house that is just steps to the beach. The spacious floor plan provides privacy and plenty of room for everyone in the family. The open plan first floor includes the fully equipped kitchen, dining area, powder room and living room with sliding glass door to your private poolside patio. The living room includes a Queen sleeper sofa. The second floor has a full bath and a bedroom with King-size bed and balcony with a glimpse of the Gulf. The third floor bedroom also has a King bed and full bath with a large balcony with a great view of the pool. The unit has wireless internet and the kitchen comes with everything you need, including a full-size washer and dryer.
Largo Mar is a gated resort on both the street side for the parking lot as well as the Gulf-side beach access, which adds to your security and peace of mind. The resort also boasts beautifully landscaped grounds and wonderful amenities, including a large, heated pool with a great view of the Gulf, a hot tub, shuffleboard, and a Gulf-front sun deck. Largo Mar 153 does not allow smoking or pets. Please smoke outside of the town house and make other arrangements for your pets during your visit.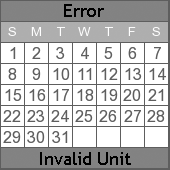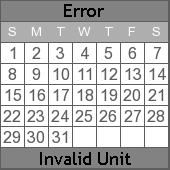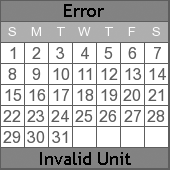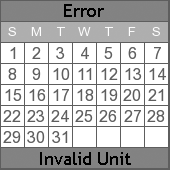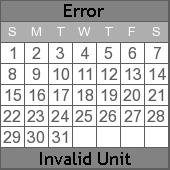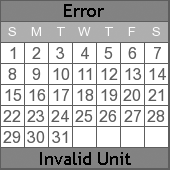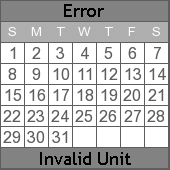 "It's a good stay at Panama City Beach. Walk distance to the beach is definitely a plus. And the late check-in service is very customer friendly too."--Ting, September 2017
"Honestly a great value. Private beach access, fantastic pool, tons of space."--Ethan, July 2017
"We would stay here again."--Shea, June 2017
"This place was amazing! It was clean; well stocked with towels, toiletries, dishwasher detergent, books, and board games; and it provided access to a private beach (not even 25 steps away). It also has a pool and a hot tub which we enjoyed immensely. The kids were especially excited about the pool and the stairs! We loved our stay and will be booking it again in the future. The staff was a great and they responded immediately to any questions of concerns!"--Hajar, May 2017
"great location by the beach. walked like 20 steps to it."--Phils, April 2017
"The place is beautiful, clean and spacious. The fully equipped kitchen really comes in handy! This unit is right in front of the pool, and only about 100 feet from the beach. The beach is beautiful with white powdery sand and aqua blue water. There is a hut on the beach that has chairs for rent, (2 chairs and an umbrella was $120 for the week). You also want to make sure you bring beach towels, and beach toys if you have kids. We had 5 people total, 4 adults and 1 child and we were very comfortable! The unit has 2 bedrooms, and the pullout couch in the living room (I suggest bringing an air mattress if you need the extra bed). Great location for a comfortable, quiet, family friendly vacation!"--Amanda, April 2017
"Awesome host and lovely town home. They were really accommodating and kind as we were being evacuated for hurricane Matthew. Will definitely visit again!"--Rhiannon, October 2016
"The apartment was clean and centrally located. It was very convenient to have the beach within a one minute walking distance and the swimming pool at the back door! The place was exactly as advertised."--James, August 2016
"We were very pleased with this condo, the location and the amenities. It was very close to the beach and the pool was great. We found it to be clean and the staff to be easy to contact and get information. They were always quick to get back to us. We did have a problem with our late check in, but someone came promptly and it was handled quickly. My friends and I are planning on coming back to this condo and I already wrote all the info down to try to try to get the same condo next year."--K Therrell, May 2016
"This townhome was an amazing place to stay. 10/10, will definitely stay there on my next trip to PCB"--Ivan, April 2016
"David and Panama City Beach Time were great; they made everything smooth and easy for us on our vacation. Checking in and out was easy and the description and directions were accurate. My family had a great time at the beach."--Amy, March, 2016
"My husband and I spent all of February here and enjoyed every day of our stay. It is a very pleasant, comfortably furnished townhouse. We especially enjoyed the deck which overlooks the gulf, and the proximity to the beach. We had Canadian neighbors on each side who were very pleasant and friendly."--Wanda, February 2016
"Great place for the money. Clean / very spacious / air conditioning worked great /the beach was about 100 feet away."--Peter, August 2015
"GREAT PLACE! looks just like the pictures, clean, spacious, kitchen has all appliances you can think of, we cooked our meals so that was a plus. Couldn't have asked for a better vacation rental. home away from home. Check in/out was easy. We arrived a little early, front desk was curtious to allowed us to check in. I would definetly book again."--Helen, July 2015
"We really enjoyed staying in this unit, the beach access is less than 2 min away and is private. Beds very comfortable but sofa bed a little bumpy. Other than that everything was great!!"--Janeth, July 2015
"The staff answered the questions we had which was helpful since it was our first time renting. The description of the home was extremely accurate. It was clean, well maintained, and looked exactly like the pictures. The housing complex was nicer than we thought with walkout out access to the pool and very close access to the beach. The neighborhood was nice and quiet with easy access to stores & restaurants."--Keith, April 2015
"My boyfriend and I decided to stay in this lovely townhome for a weekend getaway from our busy lives. The townhome felt like home. It was clean, the beds were comfortable, the kitchen was clean. I would recommend bringing your own dishwasher detergent. The living room has a view of the pool. The TV in the living room is a bit old school but it does have a DVD player that works and a VHS player too. The bathrooms were clean and equipped with clean towels. The washer and dryer are a bit loud but if you are doing a short cycle just to wash a few items it's not that bad. I would definitely stay again!"--Ann, April 2015
We are proud to be a 2013 recipient of the TripAdvisor Certificate of Excellence
Please read our reviews of Whispering Seas to learn more about the quality accomodations and our pride in customer service.