Ready for a Vacation? It's Panama Beach Time!
PCB Gulf-front Condo Rentals: (850) 708-1429
Whispering Seas 207 - Gulf-front, 2BR/2BA-Sleeps 8; 2nd Floor; Balcony; Kitchen; W/D
PHOTOS

DETAILS

CALENDAR

REVIEWS
Whispering Seas 207 is a beautiful Gulf-front 2BR/2BA condo with a great kitchen -- including ice maker for those frozen drinks at the beach -- and great gulf views from throughout the unit. Recently renovated in 2017 with new furniture, granite bath vanities,tile and paint. Whispering Seas 207 sleeps 8, with a King Bed in the master bedroom -- with great Gulf views -- and two Queen beds in the guest bedroom and a sleeper sofa in the living room. Balcony with great views of beach! Wi-Fi. Lounge chairs on beach are rentals from separate company.
Whispering Seas 207 is a bautifully updated 2 bedroom, 2 bath condo with great views and everything you need to have a great vacation. The condo sleeps 8, with a King bed in the Gulf-front bedroom with great views and two Queen beds in the guest bedroom and a sleeper sofa in the living room.
2017 updates include new furniture, new custom bath vanities with granite tops, new tile floors and new paint. The kitchen offers the convenience of a large breakfast bar and island, with plenty of drawers for storage -- you'd don't have to bend and twist to get what you need. There's also an ice machine, so you'll always have a cold drink at the beach. There's a Sony smart flat screen TV with built-in wi-fi and apps and flat screens in both bedrooms. With plenty of room and great views, you'll love Whispering Seas 207. All of our units are non-smoking. Please smoke outside of your condo.
Don't fight the crowds in a high-rise! Whispering Seas is a low-rise, family-friendly Gulf-front beach resort, with a pool right on the beach, a Gulf-front terrace with 4 grills and 4 picnic tables, and free Wi-Fi.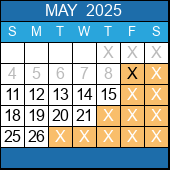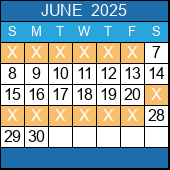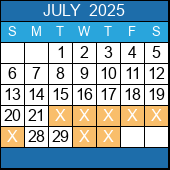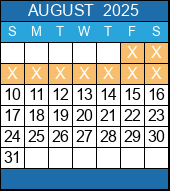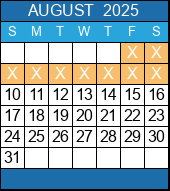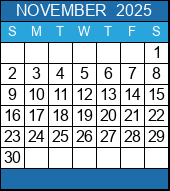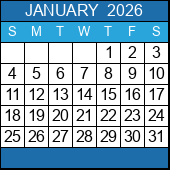 "This condo is very clean and well furnished. Great communication from the staff. We will stay here again!"--Hope, October 2017
"The staff was very prompt in his responses and answered any questions I had regarding our booking. Check-in and check-out was a breeze. Place was exactly as pictured and described. Price and location are perfect! Very close to many popular restaurants and attractions in PCB. First, but not last time staying at this place. I would definitely recommend to a friend!"--Sandra, August 2017
"Excellent trip, and a great condo. Everything was just as advertised. Thank David!"--Mark, August 2017
"We had a great time! David's place is very clean and had everything you would need for your stay. Excellent location , beach and pool front. Highly recommended. Would love to stay here again."--Carolina, July 2017
"Great location and amenities. The location is perfect and pretty much as described."--Tarun, July 2017
"We look forward to visiting here again!"--Amy, July 2017
"This condo was very nice. It had everything we needed. The kitchen was fully stocked with appliances, dishes, and utensils. It was right on the beach, which was the best part. We had room for all 5 of our kids as well! Loved it. We hope to stay again next year."--Sarah, June 2017
"The pictures do not do this place justice! My family goes to Panama City every year and this is easily the best place we have ever stayed in. I loved having the full kitchen (with every cooking utensil you would ever need!) and the washer/dryer. The only complaint I have is that I couldn't stay longer."--Kari, June 2017
"The view and location was great! We wish we could have stayed longer!"--Allison, May 2017
"Great stay!"--Jasmine, May 2017
"Our family had a few days available and wanted a quiet place to stay near the beach. This place was perfect and with easy access to the beach. This condo has a great open layout and a great view. We are looking forward to coming back someday and staying here again."--William, April 2017
"Great place to stay. Great view and just steps from the Ocean."--Tammy, April 2017
"This place is amazing! I had read reviews prior to arrival but once you walk in it really just set a whole other tone. I loved this place! We found everything described in the inclusion emails. The communication was very easy and I couldn't have spent my birthday in a better place."--Antoinette, April 2017
"We had a very good time especially the kids, located in a quiet area right on the beach, the condo has all the basic things you need for your stay, kitchen was fully equipped, allover, it was clean and recently renovated. Will definitely go back again."--Yasser, March 2017
"Excellent and exactly as pictures!!!"--Chandrajit, March 2017
"Amazing Place with Great View. Easy access to restaurants and Club La Vela."--Ravi, March 2017
"Great location!"--Jenny, January 2017
"Great place, right on the beach, couldn't have been any better!"--Bennett, September 2016
"Great Condo! we had a great time!"--Kamil, August 2016
"Stay was great...apartment is very close to beach..very convenient when you are travelling with kids."--Cesar, August 2016
"Our unit 207 was amazing. It was prettier in person then the pics on the website. The walk to the beach is just steps away and the view from the room was breathtaking. The staff was so easy to work with and they answered questions I had prior to booking fast and efficient. Booking was easy, checking in was a breeze. Our family vacation was wonderful. It accommodated 8 with more then enough room. Could have fit 2 more. Thank you for allowing us to stay at this condo. We look forward to booking with you again."--Heather, August 2016
"Our stay was fantastic. It was a great place for our family to stay and be able to have close access to the pool and beach without having to go up and down a ton of steps every time our children wanted to go to the beach. I would definitely recommend."--Jonna, July 2016
"The place was exactly as described. You can not beat the convenience of being right there on the gulf. Specially with kids. They constantly needed to go to the bathroom, get a bite to eat, get changed, more toys, etc."--Yami, July 2016
"Great staff! I waited last minute to book and the staff was able to make that happen by responding quickly which I thank him for. The pictures and location are very accurate. Right there on the beach! I would definitely recommend to friends and most definitely book with him again! The place is awesome, and it provides all the accommodations we needed for our trip. Worth the money from my experience!"--Michael, May 2016
"Everything was as promised, the unit is in a great location and conveniently located to everything."--Aaron, April 2016
"We had the best time at the Condo. It was easy to find and everything that was listed was there. We enjoyed the view from the patio and the ease of getting on the beach. Loved the lay out of the condo and kitchen essentials. We rented other condos and didn't nearly have as many options with appliances."--Debbie, April 2016
"The condo was amazing and exactly as described. The staff was an excellent and very responsive to any needs. We will be back and wholeheartedly recommend the saff and this condo. Thank you for a great experience."--Jay, March 2016
"Perfect accommodations"--Shaun & Brooke, March 2016
"Very nice place to stay. We were there for four days and I wish we could have stayed a month. The staff made sure that the condo was in tip top shape. We were right on the beach. My girls loved it. We will be back."--Dustin, March 2016
"My husband had to work late on Friday, so we were unable to check-in during the normal hours. They made the late check-in process very easy and stress free. It is a great location, we loved sitting on the balcony watching the waves. It so close to everything and the guide book gave us plenty of options for things to do."--Candice, February, 2016
"Everything was properly placed and we got what we need at right placed."--Sanjeet, February 2016
"The place was fantastic. Clean and everything that was promised was delivered. We enjoyed the view and was close to everything I would stay there again it was great! The price was very reasonable also thanks for the experience."--Roger September 2015
"Very Enjoyable Stay. Plenty of room and has everything you could need for a comfortable stay. Step outside to the water and listen to the ocean at night from the master bedroom. Wouldn't hesitate to stay again if back in the area."--Alan, August 2015
"Awesome place for a great price! The condo is very spacious, beautiful view of the beach. The beach is literally in the backyard and not very crowded which is nice. They also have a really nice pool. It's about 25 min to the ECP airport which is convenient and easy to get around. I definitely recommend having a car. You should check out Salt Water Grill (it was recommended in the guide book). We went for the early bird special before 5:30 and everything was half off. If you like supporting local coffee, go to Déjà Brew which is a 5 min walk from the condo . We had no problems on our stay- felt like home. Pier Park is very nice, new, family oriented and is a 15 min drive. The rental agency was really helpful. The place was spotless. The staff also accommodated an early check in for us so that was really helpful. Thanks!"--Juice, August 2015
"The condo was right on the beach and because the other condo buildings next to it were small, the beach felt like a private beach. Great deal for the price. While the condo isn't "fancy" it had everything we needed for our family gettaway. The kitchen had more cooking supplies than we expected and we were able to cook full family meals during our stay. They also provided lots of towels, which was great for our family of 7! We will be returning again. "--Laura, August 2015
"Everything was just as the pictures. Right on the beach. Complete kitchen with all you could need..."--Marie, July 2015
"Our party of 5 and 2 babies arrived after office after hours so the staff had our 2 parking passes waiting for us in the unit. We never had any issues parking in the Whispering Seas lot. The unit is as pictured. Shows some wear, but it is clean and comfortabole. This location was great! The beach was basically right outside our window! The front closet had lots of buckets, shovels, and boogie boards which my little girl loved. It was an easy walk to Hershey's ice cream parlor, rides, and arcade. Just be sure to bring coffee, sugar, salt, pepper or any spices you might need for cooking."--Vanessa, May 2015
"This condo was just what we wanted. The rooms were clean, the air conditioning was great, and the water pressure was lovely. Plenty of hot water. The kitchen had everything we needed including it's own ice maker. The wifi wasn't working when we arrived, but a quick call to the staff fixed that promptly. The view was killer and the beach was not so hectic as we were further away from the actual strip. There was plenty of fun stuff to walk to and good food to be had very close by. Even 2 really fun dive bars within stumbling distance. Our neighbors were not the best, but we didn't hear a peep inside the unit. Only outside which is to be expected and no fault of the staff at all. We had a great time and plan to return."--Jennifer, May 2015
"Nice location and price! It is pretty affordable for 8 people to share a condon with two bedrooms! We can see the beach from the balcony and the master bedroom..."--Xionan, March 2015
"Wow doesn't say enough. We had a wonderful week together with family. Plenty of room for all of us. Plenty of blankets, hot water and room in the fridge. Check in/out was easy least. Would stay again Ina heartbeat. No waiting for elevators. Excellent view of the gulf."--Sara, February 2015
"We had a great time at the condo, everything was ready as described, they provided all the initial supplies needed for the first couple days like toilet paper and trash bags. The apartment is within walking distance from the beach, the view is amazing. We had a couple of small things that needed maintenance to come in, and they arrived quickly and fixed everything promptly, Overall, our experience was very positive, and will stay there again in the future."--David December 2014
"Description and pictures were completely accurate. Location was great, a few local places to eat and drink were within walking distance. Kitchen fully stocked with everything needed to cook. Beach access was easy, beach area nice and clean. Unit is far enough away from the high rise condos that the beach was not a cluttered mess, but walking distance to some of the more crowded spots." -- Stephan, August 2014
"The place was very clean and perfect for a short or extended stay. The beach and ocean were directly behind the condo. ..so close that we could hear the ocean at night, even with the windows closed. We loved everything about our trip and will be back!" -- Anoosh, May 2014
"The condo was great for our family. Lovely views and great beach access. I would come back again." -- Jennifer, April 2014
Please read our reviews of Whispering Seas to learn more about the quality accomodations and our pride in customer service.