Ready for a Vacation? It's Panama Beach Time!
PCB Gulf-front Condo Rentals: (850) 708-1429
Sandcastle Villas 25 - 4th Floor 1BR+Loft/2BA- Sleeps 6 - Pool; 1/2 Block to Beach
PHOTOS

DETAILS

CALENDAR

REVIEWS
Sandcastle Villas 25 is a 1BR+ Loft that is a 1/2 block to the beach. The condo has 2 Full Baths and sleeps 6 w/ Queen bed in bedroom & Bunk Bed in Sleeping Area and Full Mattress in Loft Area. Full Kitchen; Flat Screen TV in Living Area & each sleeping area; Washer & Dryer; Wi-Fi; Pool with convenient poolside restrooms and changing area. The full bath upstairs is in the bedroom. This unit is on the 4th floor w/no elevator; and the sleeping areas are accessed via a spiral staircase!
Sandcastle Villas 25 is a spacious 1BR+Loft/2BA condo that is just 1/2 block to the white sandy beaches and sleeps 6. The bedroom has a Queen bed, the sleeping nook has a Twin bunk bed, and the loft sleeping area has a Full mattress. There's a flat screen TV in the living room and in each sleeping area. You'll love the convenience of the fully equipped kitchen with everything you need to cook in and save money. This condo is up 3 flights of steps and there's no elevator. The sleeping areas are accessed with a spiral staircase.
Sandcastle Villas 25 will sleep 6 people, though a family may be more ideal than several couples. The upstairs sleeping areas are open-space layout. The bedroom has a door, but the sleeping nook with bunk bed and the loft sleeping area with full mattress are an open-space floor plan. The full bath upstairs is in the bedroom. Sandcastle Villas 25 has plenty of room for the whole family and is a great value -- and just steps to the beach and the Gulf! There's a washer and dryer in the laundry closet. All that plus a pool, Sandcastle Villas has a pool with the convenience of poolside restrooms. There's dedicated, free parking for one vehicle at Sandcastle Villas.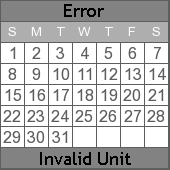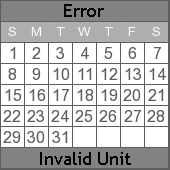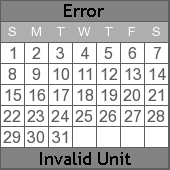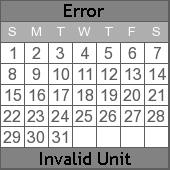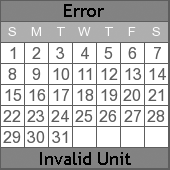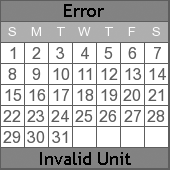 "Was perfect for our quick two night stay. Short walk to beach and short drive to dance studio. Only tricky thing was trying to park my giant suv (infinity qx56) thankfully I found the extra lot and just ended up parking there."--Sarah, October 2017
"The place was very nice, clean and well located, it had plenty of space. The stairs are not toddler friendly. The location is 1 block from the beach! I do recommend it."--Felix, September 2017
"Worth for price...Near to beach"--Pradeep, September 2017
"We will go there next time and we recommend this place"--Alexandra, July 2017
"I stayed with a few friends at this place on a visit to Panama City Beach in July 2017. The property was easy to locate, and just as described on the listing. My group had two cars, and we had space to park in very close proximity. The condo was comfortable and a very short walk to the beach. We also enjoyed the pool on the property. I would recommend this rental for small groups who enjoy a reasonable priced vacation rental."--Jeff, July 2017
"Excellent location. Able to walk to the beach in just a couple minutes. Free parking. Nice, little pool to enjoy after swimming in the Gulf of Mexico. This place is far enough away from the wild side of Panama City to allow some solitude, but close enough where getting to the tourist attractions was quick and easy. My family enjoyed our stay very much."--Yanni, July 2017
"Great place for the price. We spent lots of time in the condo and in the pool. Cute and clean place."--Denivaldo, July 2017
"Short walk to the beach, very clean and well maintained! Nice pool and great for kids! Would highly recommend!"--Laura, July 2017
"This house is very cute and an easy walk to the beach. For the money it's a good place to stay."--Holly, June 2017
"The condo is perfectly located - just a short, easy walk to the beach. It's one of the more secluded areas along the strip - so you can enjoy a more peaceful, private stay while still having immediate access to main attractions/restaurants the area has to offer. The condo was clean and the pictures/description extremely accurate. We never experienced any noise issues from other neighbors or guests, and enjoyed our time there immensely. Definitely would love to stay there again in the near future."--Luiggi, April 2017
"The place was very clean. The location was excellent. Beach was 1 block away."--Arturo, March 2017
"This was the perfect location. We had couple of minor issues but nothing major. The size was perfect for four people. It was very clean and the staff was very professional. I definitely recommend this place"--Darcy, August 2016
"The place was bigger than we thought and clean when we arrived. It was great having things like a kitchen, washing machine and multiple living areas. Proximity to the beach and the nice neighborhood it's was a plus as well!"--James, August 2016
"Very friendly"--Jami, July 2016
Fantastic!"--Alan, July 2016
"Great location, walking distance to public beach access with no busy streets to cross."--Hather, July 2016
"Great stay. Enjoyed the condo. Close to the beach and plenty of shops and restaurants."--Dustin, July 2016
"Listing was very accurate. Roomy enough for 6 people and in a close proximity to the beach."--Wendy, July 2016
"It was great. It was a last minute booking and I booked it one day short. My bad. Overall very nice accommodation"--Ricky, July 2016
"It was a good experience staying there. It looked nice and the beach was only a short walk away."--Ari, June 2016
"We arrived later than planned our first day, but the staff made sure we had passcode for door and all of the other information that we needed. The loft was great for our family, had lots of room and the most important part - the awesome beach was about a 5 minute stroll from our front door. Loved everything about this place and my family and I are looking forward to heading back down next year. Would definitely look to see if this rental was available again."--Scott, June 2016
"The place is exactly as described. Check in was easy. The wonderful and relaxing Gulf of Mexico beach is just steps away. I was a solo business traveler, so I didn't need to take advantage of all the extra room. A family of 4 to 6 would have plenty of room (I counted 4 TVs). Due to all the stairs (including a spiral staircase in the unit), this would not be a good fit for anyone with mobility impairments or very young children (toddlers). The Front Porch restaurant across the street is a good place to check out - great burgers and fries."--Parick, June 2016
The condo was exactly as described. You will get some exercise in walking up three flights of stairs, but it is at a great location with the beach located at the end of the block. Check in and check out was quick and easy. I would recommend this to anyone wanting to stay in Panama City."--Becky, June 2016
"Our condo was actually ready some hours earlier than the described time. Check-in was easy, and the condo is accessed through a keypad; that means no keys to carry to the beach. Best of all, the entrance to the beach is only a block away! This was really a great value."--Lan, May 2016
"The Condo was as described if not a little better. It has a big loft and can sleep a lot of people. The shower is in a bedroom which is unique but didn't cause any problems at all. The location is less than a block from the beach and the beach is perfect white sands. Hiking up the 3 flights of stairs wasn't a problem for us. Lots of TV's and good internet. comfortable, affordable, and great location. From checking in at the front desk, everything was smooth sailing."--John Michael, Augus 2015
"The place was exactly as described. Very close to the beach and had tvs throughout. It's a one bedroom, but has a total of three sleeping areas and a sleeper sofa in the den. I was very happy with the accommodations and would stay there again. It's on the top floor, so be prepared to climb some stairs. I wasn't bothered, needed the exercise. I would recommend this place"--Hughes, Auguat 2015
"I came down to Panama City Beach not realizng it was going to be so busy. The staff was awesome checking me in last min and well taken care of. I know where I will go next time I head to the beach. Thanks. The loft is on the quieter end of the strip close which was nice. It was beautiful and clean. All the amenities you could possinly ask for were there as well. I felt safe."--Ginger, August 2015
"Great place and wonderful location! Slept 7 people comfortably and parking!"--Caroline, July 2015
"This place was great. It was very clean and updated. The pool area was very nice and even had a clean restroom. The beach was a very short and there are showers outside when you return from the beach. Our stay was really great!"--Angelia, July 2015
"Good experience. Nice location and good value on property"--Richard, July 2015
"The description was very accurate. This condo was very homey feeling and fit our needs perfectly. Usually lofts are small but my family and I were shocked at how spacious it was. The people that rented around us were very friendly and the neighborhood was a perfect getaway of the crazy hustle and bustle of Panama City's strip. I highly recommend this condo and would stay here again."--Olivia, July 2015
"The condo was just as described, and actually more impressive in person than in pictures. I was traveling with my three children, and they absolutely loved the condo and the loft. The beds were very comfortable, with cozy/clean bedding. The entire condo was very clean. I was impressed that I never even saw sand in the condo upon our arrival, since the beach is a short walk. Check in was easy, and the nice lady that was helping us allowed us to check in a little early since we arrived earlier than anticipated. I had two minor problems that were handled quickly and efficiently by maintenance. Turned out, nothing was broke, it was just me not knowing how everything worked. I would definitely rent another condo from Panama Beach Time. Next time, I'll make it a beach front condo, even though this one was great too! :)"--Jennifer, June 2015
You can also read reviews of our Whispering Seas property to learn about the quality of our accomodations and our customer service excellence.