Ready for a Vacation? It's Panama Beach Time!
PCB Gulf-front Condo Rentals: (850) 708-1429
Whispering Seas 301-Gulf-front, 3BR/3BA-Sleeps 9; 3rd Floor; Kitchen; W/D; Pool
PHOTOS

DETAILS

CALENDAR

REVIEWS
Whispering Seas 301 is the only three bedroom condo at Whispering Seas; and this spacious and renovated Gulf-front 3BR/3BA condo sleeps 9. Two bedrooms have a King Bed and private bath, and there's a Twin trundle bunk bed in the 3rd bedroom with a pull-out twin trundle bed, and a sleeper sofa in the living room. Fully equipped kitchen with large eating island. Washer/Dryer combo in unit. 2017 updates include beautiful, new flooring throughout the condo and on the balcony. Wi-Fi & Pool on Beach. Great views of the beach and beautiful sunsets from the large Gulf-front balcony.
As the only three bedroom condo at Whispering Seas, unit 301 offers your family the space to comfortably enjoy your next beach vacation. Whispering Seas 301 sleeps 9 and boasts three full bathrooms. Two bedrooms have a King Bed and a private bath, while the third bedroom has a Twin trundle bunk bed, with a pull-out Twin trundle bed to sleep three. And there's a sleeper sofa in the living room. The third full bath is in the hall right off the kitchen and is very convenient to the living room. 2017 updates include beautiful, new flooring throughout the condo and on the balcony.
The fully equipped kitchen with large eating island has everything you need to enjoy your favorite meals and save money. There are great views of the beach and sunsets over the Gulf from the kitchen, dining area, living room, and the large balcony. There are flat sceeen TVs in the living room and in each bedroom. So you can watch the game or your show and the kids can stay entertained with a movie. There's a washer/dryer combo in the hall closet right in the unit. All of our units are non-smoking. Please do not smoke on the balcony and please smoke outside of your condo.
Don't fight the crowds in a high-rise! Whispering Seas is a low-rise, family-friendly Gulf-front beach resort, with a pool right on the beach, a Gulf-front terrace with 4 grills and 4 picnic tables, and free Wi-Fi. This condo is up two flights of steps on the third floor and there is no elevator.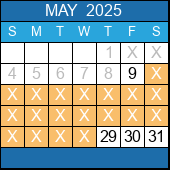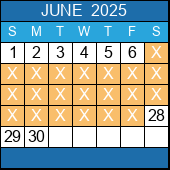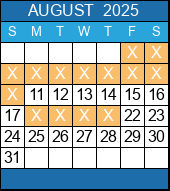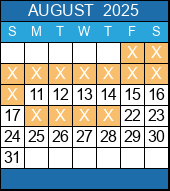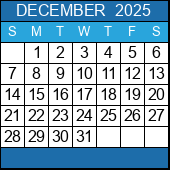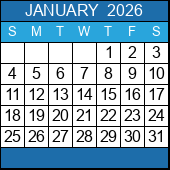 "We would definitely stay here again!"--Jeff, October 2017
"Everything was perfect and clean as pictured! Towles were soft, beds were huge and comfortable, kitchen had everything we needed for a family of five, and the air conditioner kept the place very cool! The beach is so close to the shoreline which we enjoyed the sound of waves crashing while sitting on the balcony. The area seemed very safe and was quiet. The property managers are very responsive to any questions or issues or concerns. We will definitely stay again! The only improvement that would make a huge difference is the additions of an elevator, it was difficult for our elderly to get up and down the stairs in the heat but we were warned of this prior to booking so it came to no surprise and we will most definitely stay again and recommend this property to all our friends."--Mathew, August 2017
"We had a wonderful stay. Third floor room was just fine, even with no elevator. Unit was nice and updated. Had everything we needed for breakfast, lunches and the few dinners we ate in. Closest you can probably get to the beach, at least compared to any other place we've stayed. Beach was wonderful. Not crowded at all. Nice sand bar 50 yards out with hundreds of sand dollars. Umbrella set ups on beach are lounge type chairs only. I would suggest to bring or buy chairs, local stores have them for $10. Well worth it. We will stay again."--Douglas, July 2017
"I would definitely stay here again. The staff was very nice and answered all my questions. Condo was very spacious considering there were 8 of us and 5 of those were kids. Loved the accessibility to great restaurants and shopping (Walmart, Dollar General, etc.). Pool was never overly crowded like the larger Condos and the walk to the beach was the shortest I've ever had. Great place to stay. :) Only negative comment is there is no elevator for heavy luggage."--Celeste, September 2016
"This place was awesome! Literally a 30 second walk to the beach and near all the attractions! We did not want to leave! Will definitely book again!"--Yana, August 2016
"The place was very nice, and pictures were true to how nice it was. We enjoyed our stay and will be returning."--Angie, July 2016
"The staff, was a lifesaver after having my trip canceled by another property 24 hours prior to check in, the staff was able to accommodate me instantly. The condo was very nice and clean. The view was absolutely breath taking."--Sharon, June 2016
Please read our reviews of Whispering Seas to learn more about the quality accomodations and our pride in customer service.