Ready for a Vacation? It's Panama Beach Time!
PCB Gulf-front Condo Rentals: (850) 708-1429
Whispering Seas 306-Gulf-front 2BR/2BA - Sleeps 8; 3rd Floor; Kitchen; W/D; Wi-Fi
PHOTOS

DETAILS

CALENDAR

REVIEWS
Whispering Seas 306 is a wonderfully redecorated and updated 2BR/2BA condo right on the beach that comfortably sleeps 8, with a King Bed in the master bedroom and a King Bed and Twin bunk beds plus a Full sleeper sofa in the living room. Fully equipped kitchen; Washer/Dryer in Condo; Gulf-Front Balcony; Wi-Fi.
Whispering Seas 306 is a beautifully decorated condo combining great 3rd floor Gulf views that can comfortably sleep 8 and the luxury of a King Bed in the Gulf-side bedroom and custom touches throughout. You're on Panama Beach Time -- sleep in and enjoy the view of the beach! This condo has been updated for 2015 with a brand new look and beachy decor -- with awesome bonus custom features, including beautiful glass tile backsplash in the fully equipped kitchen with a stylish kitchen armoire with a toaster oven with rotisserie. The living room has a fold-down desk and a flat screen TV with DVD; and the master bedroom has a TV and DVD and the guest bedroom has a TV. With plenty of room and custom extras that make your Panama Beach Time extra special, Whispering Seas 306 is perfect whether it's for your next family beach vacation or your next business trip to Panama City Beach!
Whispering Seas 306 has a King Bed in the Gulf-front bedroom with great views of the beach; and the second bedroom has a King Bed and Twin Bunk Beds. And there's a Full sleeper sofa in the living room, so Whispering Seas 306 can sleep 8. The desk with a view will help you keep in touch with friends and family back home and the office. Although this is not recommended; you're supposed to be on Panama Beach Time!
Don't fight the crowds in a high-rise! Whispering Seas is a low-rise, family-friendly Gulf-front beach resort, with a pool right on the beach, a Gulf-front terrace with 4 grills and 4 picnic tables, and free Wi-Fi.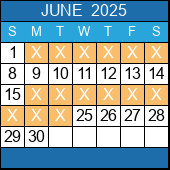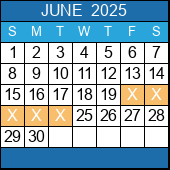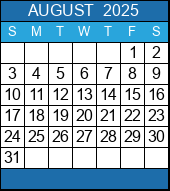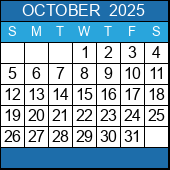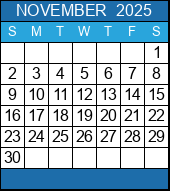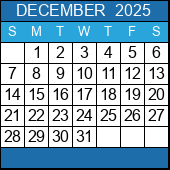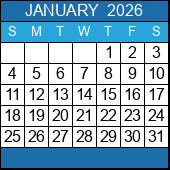 "3 minutes to walk from room to beach. This is not a high rise so the beach was pretty quiet not crowded great for my family. Had one issue iron was missing, they had a new one in less than an hour. Great week."--Cam, October 2017
"Great!"--Debra, October 2017
"This is a nice, family friendly getaway. Our kids loved the bunk beds! The beach is right there. Also, there was plenty of room for us to keep all of our tubes and floats inside without crowding the living space."--Angela, September 2017
"The place is at a amazing location. A walk away from the pool and the beach. There is an arcade across, souvenir shop, and rentals within walking distance. My family enjoyed our stay!"--Julie, July 2017
"Great location. Roomy and oceanfront. Beautifully decorated. Beach was not over crowded."--Patty, July 2017
"It was great for us. Me and my family were so happy at the beach . The location is perfect."--Giovanna, July 2017
"We really enjoyed our stay here. Loved the location. The stairs weren't too bad. There were plenty of kitchen gadgets and eating utensils."--Liana, July 2017
"It very clean and plenty of space we enjoyed our stay!So close to the beach"--Alexandra, July 2017
"Nice place!! Enjoyed our vacation!"--Holly, June 2017
"The condo was exactly as advertised. It is clean and is conveniently located near the pool and the beach. We enjoyed our stay."--David, June 2017
"It is a great place. Also the staff is nice and accurate about checking, details and everything."--Kiumars, May 2017
"Great place to stay! Steps from the beach, beautiful view an easy check in!"--Cheryl, April 2017
"Perfect everything was so wonderful!"--Lashea, April 2017
"My boyfriend and I wanted a quick weekend trip to the beach to get away for the weekend. So worth it; we had the best time! The house was great- much bigger than we needed. Very clean- the house had plenty of towels, basic dishes, cable TVs in the living room and both bedrooms. The blue decor made the place a memorable stay. The best part was the view- it was incredible. We had forgotten how beatiful PCB is. We loved hanging out on the balcony listening to the waves crash and the beach is just steps away. Will definitely be going back again sometime."--Julia, April 2017
"Great place to stay very convenient to the beach nice clean n well organized"--Karreem, April 2017
"We loved the beachfront location.The staff was attentive and receptive. They responded immediately to fix the small things that needed attention in the condo. Beautiful beach!"--Anela, April 2017
"Space was accurate to description, right on beach in family friendly area with private pool and patio space. Good amount of linens, extra sleeping essentials and good kitchen supplies. Space was acceptably clean and decorated for rental space. Easy check in and out. No problems. Grateful to have found last-minute on spring break weekend!"--Tara, March 2017
"Everything was as advertised and as expected. Great value and you can't beat the location, right on the beach. We will be back."--Bo, March 2017
"Nice place, ocean front, clean and full equiped."--Daniela, Mach 2017
"Great place. We enjoyed it."--Joel, February 2017
"My first time in panama city beach, Florida and I loved it. The place was as described and picture. I did a last minute rental for new years eve weekend getaway and the response from the staff was excellent. Location was perfect and close by to everything. Beautiful decor, scenery, and relaxing. Highly recommended rental unit for a family or group vacation."--Linda, January 2017
"Clean, comfortable place, with an amazing view. It was situated close to most activities in Panama City Beach. I would definitely stay again."--Gregory, October 2016
"It was such a nice place. It's the same as pictures and easy to go to the beach. the price is also reasonable."--Su, September 2016
"Perfect family vacation! The condo was clean and comfortable. We had everything we needed: appliances, cookware, tableware, fresh sheets and towels. The condo is right on the beach! The staff always replied in minutes when we had questions, and provided us with weather updates and current conditions during the storm on our way to Panama City Beach. Thank you again for your advice and care! The late check in was smooth and quick. We had a wonderful time there!"--Alona, September 2016
"We arrived early and were able to go to our room right away. The room was exactly like the pictures, very comfortable. There were 4 adults and 4 kids and I felt as we had plenty of kitchen accomadations. Great view of the beach from the balcony! Location was great, close to restaurants and attractions. Defitintly worth the money!"--Stephanie, August 2016
"The host at check in was very nice and even offered some advice on where to eat. The condo was represented well by the pictures. The beds were very big and comfortable. This was a low key place, which was great for our family."--Kristi, August 2016
"We got in a little late the first day but the late check-in process was a super easy. Everything in the condo was as advertised and our family had a great time. One of our favorite aspects was how easy and quickly we could get to the beach and in the water while still having access to a pool if the waves were too much for our youngest. We brought an Xbox along with us for the evenings and for when it was raining. That proved to be a big win although the WiFi was a little spotty at times. Otherwise, great location with access to daily conveniences within walking distance and plenty of restaurants and family activities. Will make a trip back to the area an annual event going forward."--Jeff, July 2016
"The stay at this condo was great...we loved it. We enjoyed our stay and will plan to return soon. Thanks again!"--Carinthia, July 2016
"#306 - easy check in, quick and easy access to the beach. Clean and well furnished unit with everything we needed. Cold AC and comfy beds. Check out was simple. Highly recommend"--Zane, July 2016
"This condo was amazing. It was a perfect location on the beach and my family and I had a great time. The condo looked exactly as pictured. Check -in was easy and the staff was great. I would definitely recommend this condo and well as stay here again."--Joy, June 2016
"We really enjoyed our stay, thank you! super excited to find this at the last minute as I've never been to PCB. Third floor was no issue at all with luggage."--Tom, May 2016
"Very nice place, the pictures are exactly like the place. Very quiet and family friendly."--Chaston, April 2016
"Great place, very clean. Nice view with enough space available and the best right on the beach. One of the best vacation ever. Home away from home. Nice town with a lots of places to visit. The staff did a good job assisting. Definitely we will be back."--Jose Maria, April 2016
"The room was awesome especially with kiddos..bunk beds were great..plenty of room..very nice decor..very quite and not a bunch of teenagers up at all times and the beach area and pool area great for families due to its not crowded..everything you need..beach chairs in closet..plenty of towels..plenty of extra cover..only two suggestions..sliding door has alot of salt build up and wifi is off and on..connection not stable..but had a awesome trip.."--Jason, April 2016
"Everything was like stated or better! Beautiful and peaceful property right the beach! Very roomy! We enjoyed waking-up to the sounds of the sea right at our back door! Only thing we couldn't find was an iron, but hey, it's the beach!"--Vicki, April
"We had a great stay! Functional, well-decorated, clean condo with great access to the beach."--Stephen, April
"We were impressed. The description matched our experience and we had a very relaxing stay. We are already trying to find a time to visit again so we can enjoy the beach and pool a little more (the weather was a bit too cold this time around). We will certainly book this place again if it is available during our next trip."--Ross, March 2016
"Accurate description, great staff, great quiet location. Regular middle class residents that are nice and trusting. Plenty of pots, pans and utensils to use in an open floor kitchen."--Rob, September 2015
"We just left paradise. Stayed 4 nights and it was spectacular. Amazing location and view. I could hear the waves from the master bedroom which was incredible. The condo was great. Had everything we needed and more. The cabinets and wall paint were a bit dated but that was minor. We met some of the locals and neighbors. Made lots of friends. The check in and out was stress free, quick and we even were able to check in early. Would definitely stay in this condo again."--Brandi, September 2015
"The staff was also very accommodating about our late arrival. The unit included everything we needed and had a beautiful view of the beach! Some of the furnishings seemed a bit older but everything was clean and we had a great stay!"--Melissa, August 2015
"This was an excellent condo to rent from. The condo itself is very clean and family friendly and has all the amenities needed. The staff was very helpful and are easy to communicate with."--Ronak, August 2015
"We stayed in unit 306 in August 2015. The management company was great, as noted by the outdoor facilities and indoor touches like clean place, plenty of fresh towels, toilet paper, paper towels, outdoor grill etc. These are not the things you want to worry about when at the beach. The unit was a bit dated, but with a beautiful view of the gulf and literally steps from the sand--you should be outside anyway. Next time at Panama Beach we will definitely plan to stay at Whispering Seas!"--Tonya, August 2015
Please read our reviews of Whispering Seas to learn more about the quality accomodations and our pride in customer service.