Ready for a Vacation? It's Panama Beach Time!
PCB Gulf-front Condo Rentals: (850) 708-1429
Whispering Seas 308-Gulf-front, 2BR/2BA-Sleeps 8; 3rd Floor; Balcony; Kitchen; W/D
PHOTOS

DETAILS

CALENDAR

REVIEWS
Whispering Seas 308 is a Gulf-front 2BR/2BA beauty that sleeps 8, with a King Bed in the master bedroom with great Gulf views and a Queen bed and Full bed in the guest bedroom and a sleeper sofa in the living room. Fully equipped kitchen. Washer/Dryer in Condo; Gulf-front Balcony; Wi-Fi.
Whispering Seas 308 is a spacious and comfortable Gulf-front condo offering great views, the space to sleep 8, and the luxury of a King Bed in the Gulf-side bedroom. Sleep late and enjoy the view -- You're on Panama Beach Time! There are two large windows in the master bedroom to amplify the panoramic beach vista. And it's not just from the bedroom; the views of the white sandy beach and the Gulf's emerald waters are great from throughout this condo. The guest bedroom has a Queen bed and Full bed. The living room has a large TV; plus there's a TV in the guest bedroom and a TV with DVD and VCR in the master bedroom. Dad can watch the game or the race, while the kids can stay entertained with their favorite show or movie. With the room to sleep 8 and the convenience of a washer/dryer right in the condo, Whispering Seas 308 is a perfect home base in Panama City Beach for your next vacation!
Whispering Seas 308 has a King Bed in the Gulf-front bedroom with great views of the beach. There's a Queen Bed and a Full Bed in the second bedroom and a Queen sleeper in the living room. So Whispering Seas 308 can sleep up to 8. The fully equipped kitchen is stocked with everything you need to cook in and save money. Or you can have a cook out or grill up some fresh Gulf seafood on the Gulf-front terrace. You can enjoy your meals either at the large dining room table, at the bar-height furniture on the balcony, or at the picnic tables on our terrace. Either way, you'll have a great view of the Gulf while you dine. All of our units at Whispering Seas are non-smoking. Please smoke outside of your condo.
Don't fight the crowds in a high-rise! Whispering Seas is a low-rise, family-friendly Gulf-front beach resort, with a pool right on the beach, a Gulf-front terrace with 4 grills and 4 picnic tables, and free Wi-Fi.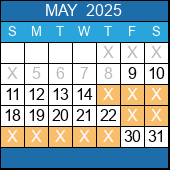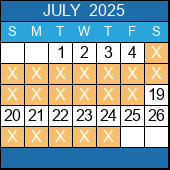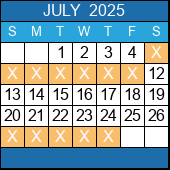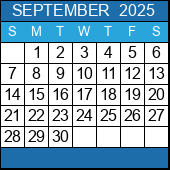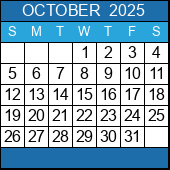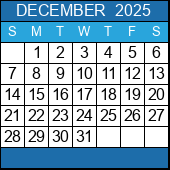 "308 has a beautiful view of the ocean."--Joey, Spetember 2017
"The condo and location were beautiful! The keyless entry was great, and the proximity to the beach was amazing. It was also nice not to have a long list of chores to do before checking out. The staff was responsive and helpful. We would love to stay here again."--Autumn, August 2017
"Nice place on the beach."--Jack, July 2017
"We really enjoyed our stay here at Whispering seas very nice, quiet area with a beautiful gulf view. Very reasonable price! We would definitely would stay here again! "--Valerie, July 2017
"Great condo, great space, great location!!! Right on the beach! Walked to multiple restaurants. We had a small issue with a the neighbor below us and I called the rental agency and it was handled promptly. We had 3 adults and 3 children and it worked out perfect for us. We hope to stay here again in the future!! Also, check-in was super easy ad quick!! A great 4th of July vacation!!"--Jeff, Julu 2017
"Great location, nice condo, loved the pool and beach!"--Jeff, June 2017
"Everything was so clean and everything was ready for us when we got there ! View was incredible. Will definitely be back again."--Mimi, April 2017
"Excellent Stay all around! Everything and more!"--Jessica, April 2017
"Just as pictured. 3rd floor unit with a great view and ease the walk to the beach just steps away. Ample room and felt like a home away from home. Everything there to feel at home."--Amelia, April 2017
"We will stay here again! Great experience and very helpful!"--Kay, April 2017
"My family and I really enjoy our stay at the Whispering Seas. The place was very comfortable, clean, great view from our room. I love the convenience of being steps away from the beach and the pool. I love the fact that is was not too crowded and the convenience of the parking. I will definitely recommended to family and friends."--Nayarit, April 2017
"This is a beautiful location! The description and photos are very accurate. We would definitely stay here again!"--Linda, March 2017
"Fantastic view!"--Amery, March 2017
"Great place to stay!"--Noren, March 2017
"It was an awesome place, nice view!"--Ed, March 2017
"We had a wonderful stay. Brought the family down for a long weekend and had a great time. Plenty of space and beds for everyone. Pool was nice and the view is great!! We will book again!!"--Dena, September 2016
"The location is absolutely great, the place is very spacious, and the description is accurate. It is a great value for your money. The staff responded quickly and provided me with all the information I needed. I highly recommend this place."--Yula, September 2016
"Really enjoyed our trip. Very appreciative of the staff for accommodating our request to both check in and check out earlier. we would definitely come back! Thanks again."--Tracy, August 2016
"We enjoyed our stay at this condo very much. It has a wonderful view of the beach from the living room, kitchen and master bedroom. We were pleasantly surprised by the spaciousness of the bedrooms. The second bedroom has two queen sized beds and the master bedroom has a king sized bed. Would stay here again."--Jane, August 2016
"Emails accurate and full of info. Directions perfect. Questions answered fully and timely"--Mary, July 2016
"This was my first visit to PCB. I loved the location of whispering seas condo. The beach wasn't crowed like it is with the higher end condo's. It was fairly quiet and I say fairly only because we had a family next to us with kids and you know the kids was so excited to be at the beach. Who isn't? I'm so glad we chose this location because the traffic wasn't as bad as it was closer to the high rise condo's. I will definitely be back and hopefully able to rent this condo. I was late arriving and I called the office and they worked with me so well. It was a very smooth check in. The view, WOW!!! I couldn't have asked for a better view. When I wasn't at the beach, I was on my balcony enjoying the beautiful view we had. It was a great 3 days."--Kim, July 2016
"We really enjoyed our visit to PCB in this rental. It was very clean and exactly what we expected. Check-in and check-out was very easy and the staff was very friendly. We loved the how easily and quickly we were able to get to the beach from the room. We would definitely come back."--Shannon, July 2016
"Had a great stay! We will be back for sure!!"--Richy, May 2016
"Great view! Room was clean and as described, nothing negative to say at all."--Jason, May 2016
"Our spring break family vacation to Panama City was very relaxing. We found the listing just as described. The view from the balcony was my wife's favorite part of our stay. Being right on the beach was wonderful. The complex was quite and not over run with spring break partiers. The staff is very thorough in screening guest. We did have a plumbing issue but maintenance was there to fix the problem quickly."--Jim, March 2016
"The staff was great. Super helpful."--Amanda, March 2016
"Place was good and was exactly as it was promised. We had fun. Definitely recommend this place"--Prashanth, December 2016
"The flat was just as described and we had a very lovely and relaxed stay in Panama City beach. The arrival went smoothly and the apartment was just off the beach with our own sun loungers at the beach as well as at the pool. Everything we need was in walking distance and a Walmart just 1 1/2 miles away. We would most definitely stay again and we can only recommend it!"--Sina-Janice, October 2015
"We enjoyed our stay very much. The condo was very clean, great view and just perfect for our trip. Nothing better than waking up to a view of the Gulf and having coffee with the sounds of the waves. Great experience!!"--Vada, October 2015
"Everyone in the office very friendly, the condo just as showen in pictures and close to everything."--Loria, September 2015
"I really enjoyed my stay here , it was everything as described in the pictures , lots of space and really relaxing . I would definitely book again ."--Shelia, August 2015
"It was exactly as promised. Right on the beach in a GREAT location with the ocean view that we wanted. Very nice place for the price. Loved the pinpad security on the door. Lots of things to do very close by."--Sara, August 2015
"The staff was a great! Easy to contact, and simple to check in. Detailed instructions were left at condo for check out. Overall great experience, would stay again!"--Taylor, August 2015
"Nice, great location and super easy to get inside and start enjoying our vacation."--Melissa, July 2015
"The listing was great. We had an awesome time. I liked the condo was not crowded and got excellent spot on the beach!"--John, July 2015
"Great place to stay! The condo was clean, lovely, and comfortable. It is exactly as described. We'll definitely stay there again. Oh and the staff was nice and quick to reply."--Elisabeh, June 2015
"This apartment was awesome everything was really clean and is right on the beach. the staff contacted my right away with some questions I have and help me set up my stay and the way I need it do be. You plenty of parking space and everything Is close to the house. Will stay here again"--Andres, May 2015
"Everything was perfect & just what we needed for a quick sweet beach getaway. Best location for price"--Sarah, May 2015
Please read our reviews of Whispering Seas to learn more about the quality accomodations and our pride in customer service.