Ready for a Vacation? It's Panama Beach Time!
Panama City Beach Vacation Rentals: (850) 708-1429
6618 Gulf Drive-Steps-to-Beach 3BR/2BA Bungalow-Sleeps 8; Washer & Dryer; Wi-Fi
PHOTOS

DETAILS

CALENDAR

REVIEWS
6618 Gulf Drive is a beautiful 3BR/2BA bungalow that is just steps to the beach. It's just right across tiny Gulf Drive to the beach access and the white sandy beaches and emerald waters. This mid-century gem sleeps 8 w/a King bed in front bedroom; a King bed in master bedroom; a Queen bed in the third bedroom; and two twin day beds on the sun porch. Fully equipped kitchen; Front patio with grill; Washer & Dryer; Wi-Fi; Private parking in carport and driveway.
6618 Gulf Drive is a beautiful 3BR/2BA Old Florida bungalow that is just steps to the beach. You just cross tiny Gulf Drive and it is literally steps to the sand to enjoy the beach and the beautiful sunsets over the Gulf! This single family home sleeps 8. The front bedroom has a King bed; the master bedroom has a King bed and flat screen TV; and the third bedroom has a Queen bed and also has a flat screen TV. The sunroom right off the living room has two twin beds; and the living room has a large flat screen TV.
You will love the fully equipped kitchen with everything you need to cook and save money as well as a large dining table. You can also enjoy the Gulf breezes and cook and eat on the front patio with grill and table. Two full baths and a laundry closet with washer and dryer right out back door. Wi-Fi. You can't beat the convenience of the keypad lock, so you don't have to worry about keys. Outdoor shower to rinse off the sand.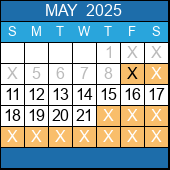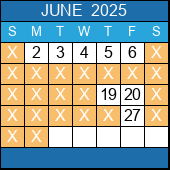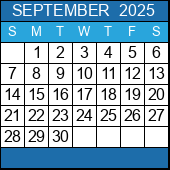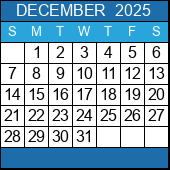 "Great space for vacation no matter how long and only steps from the beach!"--Alex, October 2019
"Thank you for the stay. Very good staff."--Sean, September 2019
"We loved this house! There were plenty of beds for our large family and you cannot beat the location! Such an easy walk to the beautiful beach!! Thanks "--Brooke, September 2019
"Beautiful home that is literally steps to the beach. Very spacious and beautiful. Walk out front and you can smell the ocean. Few steps away, the beach is there for your enjoyment. Definitely a must stay."--Jenasis, September 2019
"Great place with a stones throw to the beach. Tucked away in a nice quiet place and easy access in/out of the main roadway. Will stay again."--Shane, August 2019
"Couldn't have asked for a better place. Plenty of room for 4 adults and 4 young kids. Cannot beat the location. It literally takes less than a minute to walk to the beach! The outside shower and laundry area were also a huge plus!"--Miseal, August 2019
"Great location"--Jamie, July 2019
"We truly enjoyed our stay here! The beach house was so much better than we expected and a perfect fit for our family, spacious and clean! Can't wait to visit Panama again!"--Krysten, July 2019
"Such a cute beach house in a great location."--Rhonda. July 2019
"Great spot. Perfect location. Such a cozy and spacious home! ❤"--Glenda, July 2019
"House just as described. Clean and spacious for a whole family. Had no problems with self check in. Beach access just steps away so you don't have to drive to go to the beach. Kitchen fully stocked with almost all the kitchen tools one could need. Not far from grocery stores and various restaurants. Would recommend and/or stay there again."--Esmeralda, July 2019
"This home was perfect for our family. Just steps away from the public beach access. The home was very clean and comfortable. One bedroom does not have a tv."--Shawna, June 2019
"Great spacious place to stay on the beach. Very convenient to local attractions and eateries."--Alex, June 2019
"Much better than we imagined! Neighbors are friendly, the house is right by beach access. I would highly recommend"--Josh, June 2019
"They were quick to show up and fix any problems we had. Super close to the beach! Nice and quiet neighbors."--Kelli, June 2019
"We had a blast! House was super clean and had everything we needed! Walk to the beach was nice and short!"--Jessica, May 2019
"Very nice, private & convenient location."--Daniel, April 2019
"This place was perfect for spring break. Very clean and comfty. The beach access was perfect just steps away. The location was great not too far from everything but quiet enough for some relaxation"--Candi, March 2019
"We absolutely loved this spacious bungalow! They have everything you need! Staff was very on point and responsive. I definitely recommend this spot. Everything was within 5 minute radius."--Tasheria, March 2019
"We had a great time. The house was exactly as pictured. There was more than enough room for our party of five. A small leaking sink issue was taken care of, literally, within an hour of my call. Easy access to both bathrooms was a huge plus. I love the side by side layout, and the old style charm. The walk to the beach took about thirty seconds, the house is that close. We will definitely choose to stay at this location again. It was really fantastic, and all that I hoped it would be. Thank you so much."--Christa, September 2018
"Awesome place. Really is just steps to the beach. More than enough room for 8 guests. Close to a lot of good restaurants and attractions. Would definitely stay here again."--Eryck, August 2018
"The house is clean and beautiful. Nobody bothered us during our stay which was great. We will definitely consider to stay here in future trips to PCB."--Rex, August 2018
"The house is really just steps away from the beach. One of the walkways to the beach is next to the house. Updated appliances, nice bathrooms and the outdoor shower was right on time. Would stay again!"--Tonya, July 2018
"This was a great house. Loved how roomy it was and so very close to the beach. Very relaxing stay."--Tenisha, July 2018
"Great house, prompt messaging, great value, beautiful memories."--Sunshine, July 2018
"Great staff and space. Location perfect and right on the water. Definitely will be coming back for another stay later."--Justin, July 2018
You can read reviews of our Whispering Seas property to learn about the quality of our accomodations and our customer service excellence.