Ready for a Vacation? It's Panama Beach Time!
PCB Gulf-front Condo Rentals: (850) 708-1429
6804 Beach Drive-Walk-to-Beach 4BR/3BA Townhome-Sleeps 11-Pool; Balconies; Wi-Fi
PHOTOS

DETAILS

CALENDAR

REVIEWS
6804 Beach Drive is a lovely and spacious 4BR/3BA house that sleeps 11, is newly renovated and has a prviate pool in fenced backyard! The house is an easy walk of just two blocks to the beautiful beach! Fully equipped kitchen; Flat-sceen TVs; Balconies on second and third floor with glimpse of Gulf from third floor balcony. The first floor bedroom has a Queen bed. Upstairs, the front bedroom has a Queen bed and the back bedroom has a King bed and Twin bunk beds. On the third floor, there's a large bedroom with a Queen futon and a Twin bed. 3 BRs on 1st and 2nd floor have private bath & 1/2 bath on ground floor and 3rd floor. Wi-Fi.
This beautifully decorated and newly renovated walk-to-beach 4BR/3BA house sleeps 11 and is perfect for your next beach vacation. The house is a quick walk of just two blocks to the beach and there's a private pool to cool off in the in the fenced backyard. Spacious and fully equipped kitchen with eating bar and everything you need to enjoy the area's fresh seafood or your favorite recipe from home. There are balconies on the second and third floor of the house and there's a glimpse of the Gulf from the third floor front balcony. The house has three full baths and two half baths and a laundry room. Wireless internet and flat screen TVs throughout the home. Convenient ground floor powder room.
The town house can comfortably sleep up to 11 people. The first floor bedroom has a Queen bed and a private en-suite full bath and a door to step right out to the pool deck. Upstairs, the front bedroom has a Queen bed and a private full bath and the back bedroom has a King bed and Twin bunk beds with a private full bath. On the third floor, there's a large bedroom with a Queen futon and a Twin bed and a half bath as well as large balconies on the front and back for views of the Gulf and the pool.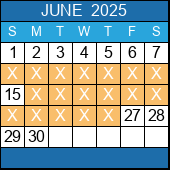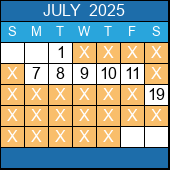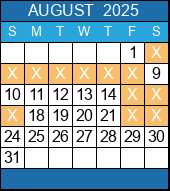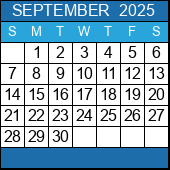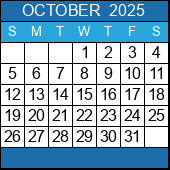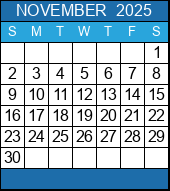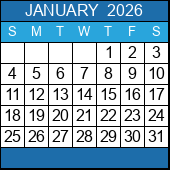 "House was beautiful..pictures spot on! Would stay there again!"--Vicki, October 2017
"We had a great time here. Family loved the house and the layout was excellent for our large group. I can't say enough about the property management team. We did have a couple small issues and they were onsite literally in minutes and resolved them very quickly"--Brian, October 2017
"clean, cozy, quiet area. The staff was on top of things and immediately replied to a couple of requests we asked about. we enjoyed his place very much. we will definitely stay here again in the future. thanks a million."--Ruben, September 2017
"Great house in a wonderful location. My wife and I arrived early and was allowed to check in which was perfect since we flew to PC from San Francisco. Overall wonderful stay and great staff. Will stay again if we head back to PC anytime soon!"--Gregory, August, 2017
"Very clean and had everything we needed! Would rent again!!!"--Esmundo, August 2017
"Great Value, slept 11 awesome, nice pool! We enjoyed our stay here in PCB. the house was set up perfect for the kids and the adults. I wireless issue which could have been user error but we called and someone was over within 5 mintues to check it and get it going again! Pool was perfect size for us! We will stay here again!! On a side note 2 amazing places to eat within walking distance they we went to Finn's Food Truck and AMAZING Coffee in the morning here! And also The Front Porch right in front of the house awesome Cheese Curds and Burgers! Enjoy this house as much as we did!"--Jeanette, July 2017
"The house was amazing and so was our stay. We couldn't keep the kids out of the pool. The house was furnished as stated. It was clean. It's a short walk to the beach. We cooked in our entire stay. Our home away from home and if you're ever going to Panama for vacation, this is the place to stay."--Anita, July 2017
"My family and I loved the Beach house! It was big enough for the 8 of us to not feel like we were sitting on top of each other like you would in a condo on vacation! The kids loved the pool, and the walk to the beach wasn't bad at all! If we ever get back to PCB we will definitely rent from Panama Beach Time again! The staff was very helpful, fixed everything we brought to his attention (light bulbs, cabel ect, nothing to major). The only thing that we weren't happy with was the cabel tv only had maybe 6 channels we could watch (only found that out bc we were stuck inside for 2 days bc of Tropical Storm Cindy,) but like I said the staff was helpful and called cabel company immediately. He was super nice in directing us as to where to go for places to eat at since that was our first time there. ~ Thank you!"--Chantee, June 2017
"A great house to have family vacations. We had 3 different families and had plenty of room."--Carissa, June 2017
"Great house and location. Property management is extremely responsive. They are available 24 hrs. A/C went out in the house and they had someone over to fix it within the hour."--Dominic, June 2017
"We had a great time staying at this property! It was within walking distance from shops and restaurants. We had a short walk to the beach and were able to enjoy the pool in the back yard! More than enough room within the house and every thing that we needed was there for us. I would 100% stay again!"--Cydney, May 2017
"Great house in a quiet neighborhood but close to everything. Excellent communication."--Lilly, May 2017
"The house was super clean and all amenities listed were provided/ in working order. Awesome location right down the road from a public beach acess point. Really comfortable beds. A very good stay."--Christine, Apil 2017
"The pictures don't lie. What you see is what you get. Clean, comfortable and spacious. I hope this house is available next year when we take our vacation."--Shari, April 2017
"This was a well maintained clean home in a quiet residential neighborhood. We loved having our own private pool and gated yard for the kids to play in. The home was spacious and well furnished. Would definitely return again!"--Kristin, April 2017
"Great place to stay. Will definitely stay here again!!!"-- Melissa, April 2017
"Lovely place, Unbelievable value, we had several families visiting and we all felt like we had our own private space. Towels and linens and toiletries were more like a hotel than a rental house, everything was super clean. Short 2 block walk to the beach and right next to a cute local bar and grill. Perfect for travellers who want to settle in and not drive on the strip but also close enough to the action to please all ages in the group. We had some rain and the staff was there within a few minutes when we thought the roof might be leaking (it wasnt tho). The pool was perfect to keep our little kids occupied when the adults had had enough beach time and we're ready to share a glass of wine and good laughs. TV and WiFi throughout the house to keep the teens happy. Beautiful views in every room to keep the grow ups happy. PERFECT PLACE! My northern family has decided that this will be our yearly meeting place!"--Kathlen, April 2017
"Beautiful home, extra half bath was nice off kitchen. Nice area around the pool and the beds were all comfortable and firm, but not too hard. Location was good and close to check in and it was a fabulous time with family. Thanks."--Matha, April 2017
"We had an amazing time. This house was in a great location, we were able to walk to the beach. Everything you could possibly want to do is within minutes from the house. We will definitely be a return customer. The staff was amazing anything that came up they were more than helpful."--Josh, March 2017
"We really enjoyed the place."--Timothy, March 2017
"The home had plenty of space and very quiet neighborhood. Only a short walk to the beach."--Roxanne, March 2017
"This house is exactly as described and is a great place for a family to stay in. Also, the communication about check-in etc was good and speedy."--Erika, March 2017
"Great staff and great house. We really enjoyed it and will be back"--Richard, January 2017
"Great place to stay. Very spacious and comfortable. Nice pool in the backyard with a grill and close to the beach. Would visit again!"--Samantha, November 2016
You can read reviews of our Whispering Seas property to learn about the quality of our accomodations and our customer service excellence.