Ready for a Vacation? It's Panama Beach Time!
PCB Gulf-front Condo Rentals: (850) 708-1429
Dunes of Panama D-502-Gulf-front 2BR/2BA-Sleeps 8; 5th Floor; Kitchen; W/D
PHOTOS

DETAILS

CALENDAR

REVIEWS
Dunes of Panama D-502 -- a Gulf-front 2BR/2BA that sleeps 8 -- has great views of the beach and Gulf from the wide balcony. King bed in master bedroom; Two Full beds in guest bedroom; sleeper sofa in living room. New sleeper sofa and loveseat and flat screen TV in Living Room in May 2015. Fully equipped kitchen; Balcony on Beach. Resort amenities include 3 pools, including a pool-side bar, grill and snackbar, tennis, shuffleboard and play areas for the kids right on the beach. Gulf-front Balcony; Washer/Dryer in Condo; Wi-Fi.
Dunes of Panama D-502 is a beautifully decorated, Gulf-front 2BR/2BA condo with wonderful Gulf views. This lovely unit sleeps 8 -- with a King bed in the master bedroom, two Full beds in the guest bedroom, and a sleeper sofa in the living room. New sleeper sofa and loveseat and flat screen TV in Living Room in May 2015. The fully equipped kitchen has everything you need to save money and enjoy the flavors of home or the fantastic local seafood. There's plenty of room for the whole family to relax and enjoy the amazing views of the beach and Gulf from the living room, master bedroom and balcony. Book now to reserve this wonderfully decorated Gulf-front condo.
And when it's time to cool off, you're right on the beach or grab a lounge chair at one of the three Gulf-front pools at Dunes of Panama. The resort also offers free wi-fi, tennis courts, shuffleboard, a small convenience store, several swing sets and play areas for the kids, volleyball, gazebos and grills. You will also love the convenience of Suds Weezers, the complex's pool-side bar and grill -- with breakfast, lunch, daily happy hour, and dinner and serving real frozen drinks, beer, wine. The resort also offers a rental kiosk on the beach where you can rent lounge chairs and umbrellas, as well as waverunners, banana boats, dolphin tours and even charter fishing trips. You may never have to leave the resort during your vacation. Everything you need is right there at Dunes of Panama.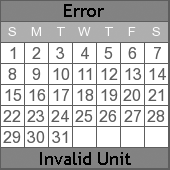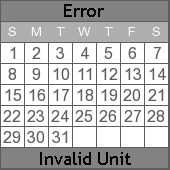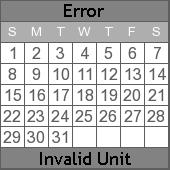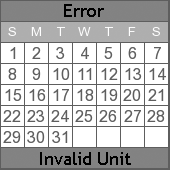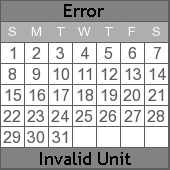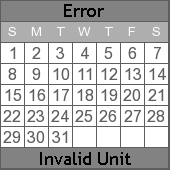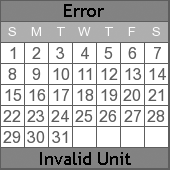 "The place is right on the beach which is wonderful! We had a fabulous time in Panama City!"--Terri, September 2017
"Great stay, contact with the staff was impeccable. They adjusted for our very late arrival and everything was great. Recommend 100%"--Nora, September 2017
"Our family (my husband & I and our 3 young adult children) enjoyed our stay here. The view from the huge balcony was beautiful. We liked that we were able to walk right out of the building onto the beach. This area of the beach was busy but not congested (Labor Day weekend). We met a lot of great people in the building and on the beach. Parking was very accessible and easy – no issues. The location was a short drive to everything. This place was very comfortable for the five of us. We enjoyed our stay."--Verna, September 2017
"I loved my entire stay and the staff"--Ken, August 2017
"Loved the location on the beach!! Awesome ocean views from the balcony . Condo was clean and the perfect size for us and our 2 teenage sons. Loved all 3 pools - they were clean and pool deck area was always well maintained . The boys used the tennis courts and basketball court. The store on site was fun to go into and I know the boys ordered lunch from there a couple of times and loved it . Overall would highly recommend this condo !!"--Bridget, August 2017
"Great location."--Linsay, August 2017
"We really enjoyed our stay here. The view from the huge balcony was beautiful. The size of the condo was perfect for us (4 adults and 1 child). The location was close to everything."--Sierra, August 2017
"The place worked out perfect for our family. Enjoyed the community and took advance of some of the amenities. Great beach. Would definitely stay here again."--Chas, August 2017
"Overall a pleasant stay!"--Rajat, July 2017
"Great location "--Rajesh, June 2017
"The beachfront location is fantastic, the condo is spacious, and the price was great!"--Jason, June 2017
"This place was great! Such a quick response and friendly staff at where we checked in. Would stay here again."--Diane, April 2017

"The check in was super easy and fast. They were very helpful and even stayed a bit past 5 to make sure we were taken care of. This unit has an awesome view of the beach. It is close to everything without being to close to all the craziness of spring break."--Julia, April 2017
"Comfortable stay, close to things yet quiet."--Rachael, April 2017
"My wife and I travelled with 3 of our boys (ages 8, 8 and 12) and they had such a nice time that they did not want to leave. The view of the beach from the balcony is amazing and it is really nice to walk straight to the beach from the building. Also this area of the beach seemed very private and not crowded during our stay. Kiddos loved the clean white sandy beach. The place was very comfortable and we felt like home. Will recommend."--Udonna, March 2017
"Perfect location! Room was everything that was described. Will definitely be back!"--Bittany, March 2017
"Easy to book and comfort in checkin and checkout."--Venkateswarlu, March 2017
"Panama Beach Time ROCKS! Mary and David are fantastic and are a great resource for making anyones stay at P C.B. memorable. We had a million dollar view right on the beach, well kept building and all the people who work there are very friendly and also willing to give you local insights. I just can't express how professional Mary and David are. Once again Thank You for everything, Brian" - Brian, February 2017
"We came in November and the place was great! Condo was clean and equip with all the basics that were stated in the rental description. The staff was easy to get ahold of with any question I had and was always very helpful! The balcony was huge and the view was breath taking. The condo was also much larger than I expected. There was a heated pool on site so we were able to swim even though a few days were in the low 60's. Check in and check out were a breeze and we will definitely be coming back!"--Brooke, November 2016
"David was great. Billy was awesome too. Anything we needed we got right away. We will definitely be going back again"--Ben, October 2016
"Great condo with a fantastic view of gulf. 180 degree view from balcony. The staff was a great help and even assisted us getting getting in early to the condo."--Cindy, August 2016
"The location was amazing. Walk out of the condo and you are on the beach. They also were very organized. The easiest check in and check out I have experienced. Definitely will stay here again in the future."--Travis, August 2016
"My family and I spent the weekend here celebrating my grandparents 50th anniversary. The room was great and we loved the location! We will most definitely stay here again!"--Brittney, August 2016
"Our stay was great. D502 was everything we expected and more. Location was perfect and view was awesome. Very clean and was furnished with everything we needed. The staff was great and very easy to work with. We will definatly be back and would highly recommend D502 to anyone."--Rozana, August 2016
"We had a very nice stay at this condo. There were plenty of fresh linens and toiletries ready for us when we arrived. The condo was very nice with an awesome view of the gulf. The only issues we had were a laundry closet door that would come off track and we had to call the office to get a hair dryer sent up. I would definitely book again."--Michael, August 2016
"The staff is great and always responds promptly to any communication. The unit was as described and had fabulous views of the ocean!"--Jeff, July 2016
"Location Location Location!! Amazing views - awesome pool area and it's close to the beach. Condo contains everything needed for a comfortable stay. Large and roomy balcony Restaurants and grocery stores are just a drive away. Beach chair and umbrella rental and parasailing are available steps from the condo. We would definitely stay here again.. We made wonderful memories."--Darlene, July 2016
"Beautiful condo with a great view and amenities! Highly recommend! Thanks,"--Jason, July 2016
"Highly recommend this condo! Great view of the beach and easy access.The staff was reliable on getting back to me when needed. Will definetly be back!"--Rachael, July 2016
"I would highly recommend this property. The staff was a fantastic. The condo was clean and had plenty of space. I plan of staying again next year"--James, June 2016
"Easy check in, wonderful view and only steps to the beach! Condo was as described in the listing. Although it rained during our brief stay we had a wonderful time."--Bridget, May 2016
"This was my family's second time staying at one of the properties. It was comfortable. Easy to find, easy to book. The view was phenomenal. It was a great price for a nice weekend getaway. Would do business with them again."--Parris, May 2016
"I really enjoyed my stay at the condo. Although it rained 90% of our trip, it was great to have a balcony with gulf views so that I could feel like I was on the beach. I spent the majority of my time there as it was so relaxing...thunderstorms and all!! The condo was just as described, however the height in the Master Bathroom shower may be a challenge for taller people. I wouldn't really consider that a "con" as there is a second bathroom that is set up differently. There was plenty of space for us, it was neat, and everyone felt comfortable during our stay. The location was perfect for me and I would love to stay again in the future."--Sonya, March 2016
"Accurate description, easy check in and check out. The complex included pools one of them warm, so my daughters enjoyed extra hours."--Marco, March 2016
"Getting setup with the rental was very easy! Picked up the keys and walked into the condo within 15-20 minutes! The staff was extremely clear on how to check in and get to the condo. I have never been to PCB and this was a huge ease to getting to and enjoying our vacation! The condo was a great beach feel with plenty awesome areas to relax and enjoy the Florida weather! Not to mention, you could crack the back door and listen to the beach in the living room and the master bed room! The condo was located on a beautiful stretch of beach and was well maintained! The location was perfect, close to everything! I am a cyclists and this place has access to bike lanes right out the front door! Got to ride through some great areas thanks to this ease of access! The staff were more than helpful and super nice when we needed anything!"--Brent, March 2016
"I enjoyed staying in the Dunes of Panama. The description that was provided of your condo was very accurate. I would definitely stay here again."--Crystal, March 2016
"The staff is great, very accommodating and quick to meet your requests."--Cathy, February, 2016
"This place got a nice view from balcony, especially the sunset was lovely. This is a very spacious 2 bed apartment with a very nice beach view from master bedroom. I enjoyed my stay here with my family and definitely recommend for my friends."--Ganesh, February 2016
"Great staff. The condo was in a great location, the office was easy to find, no problems at all."--David, December 2015
"Checkin was made easy despite it being a holiday. Condo was perfect location, clean, and nice heated pool. Would definitely stay again."--Shaleen, November 2015
"First time using. Plan to continue to use after the great stay I had in PCB. Condo was exactly as described. Well kept and up to date. Had great view of the beach. Beach chairs and umbrella available to rent on the beach. Several restaurants easily accessible from the condo as well as stores. Would easily book this condo again. Easy to book with staff."--Ryan, October 2015
"Beautiful view!"--Brandy, September 2015
"Everything was great! We enjoyed staying here and would come back again."--Nicholas, September 2015
"The listing was just as described. The staff were all nice and easy to work with, including allowing us to check in a bit early when we arrived ahead of schedule. There were ample pillows, linens and towels for us all. The kitchen was exceptionally stocked with everything we needed to make meals there and the view from the balcony was unrivaled. We would definitely stay again."--Alisha, August 2015
"Very easy to get checked in and up to unit. The location is great for beach/pool access. Having the extra space/kitchen/washer/dryer was a definite upgrade from what that price range normally gets you in the area."--Chris, August 2015
"Amazong location and great space!"--Melinda, July 2015
"Everything was clean , everything looks just like in the pictures. Had a wonderful stay."--Jonathan, July 2015
"The condo at D502 was just as described. The office allowed an early check-in time and recommended a few places to hang out while we waited for our room to be ready. Any questions I had, they responded anywhere from 15-45min. The views from the balcony were amazing, and the place itself was close to several restaurants and other attractions. Overall- very friendly staff and awesome place to stay for a vacation. I will definitely be returning next year!"--Alvaro, June 2015
"Nice and clean condo. All the amenities that were needed for a great time. View was fantastic, pools were great and check in was one of the easiest I've ever experienced. Great Great Great is all I can say!!!!!!!!!!! Will be using for future trips"--Dave, June 2015
"The condo was as described. Fully equipped for our stay. The staff was professional and efficient. They responded promptly with answers to any questions. I would recommend to others."--Michael, June 2015
"The beach was beautiful, great area for families, much quieter than the other side of Panama City where all the teens hang out. Condo was exactly as advertised, perfect for our week long stay and check in and check out was super easy. I saw a few reviews saying that the other buildings weren't as up to date as "e" building, we stayed in "d" building and although it was probably built in the late 80s, the building has been very well maintained and was extremely clean. I would definitely recommend this condo for anyone with a family planning to come down to the beach, especially if you have little kids, we had a 4 yr old with us who had a GREAT time!"--Ashley, May 2015
"My husband and I stayed at this condo with another couple. They stayed in the master suite and we stayed in the other bedroom with two full beds. We both of course wanted the master, but I found our room perfectly comfortable. We spent all of our days out on the beach anyways. There is updated bedding and decor as well that we were pleasantly surprised to see! The kitchen is very well equipped with all of the gadgets plates pots and pans you need, and the rest of the condo had everything we needed as well. Walmart is just a few minutes away, and a corner store is connected to the building. .We had a wonderful time in Panama City and highly recommend this place! (we also recommend the 2 hour dolphin tour with Anthony who works right on the beach outside of the building :) ) The beach is beautiful and this condo is right on the water. We enjoyed sunrises outside on our patio, and sunsets on the beach. "--Julia, May 2015
"This was perfect for the weekend! Unbelievable view! Great accommodations!"--Paul, April 2015
"Staff was very accommodating and understanding. A+++"--Vivek, April 2015
"Wonderful view, right on the beach, no wait for the elevator, clean living space, attractions all around. Painless checkin/checkout. Management responded promptly to all my inquiries. Would definitely stay there again." -- Antonio, January 2015
"This was a great spot for some Florida R&R in December., a respite from Chicago. The room was cozy and clean. We would recommend a stay and might come back. The beach location is great. It's very close to St. Andrews State Park, a must-see." - Howard, December 2014
"This is the second time our family stayed in this unit and again it was still pretty awesome. It's on the 5th floor facing the gulf, a beautiful view. The unit was very clean and conveniently had dishes, pots and pans, and even a washer and dryer for our clothes. The beds were comfy and the rooms pretty spacious. We have two babies and it was such a life saver having a unit so close to the beach that we didn't have to pack up everything and go anywhere to enjoy it." -- Indira, September 2014
"This rental was the perfect place for our family of 6! Gated community, three pools, multiple grills; everything was great! They even have t-shirt decorating for kids on Wednesday. Would definitely stay here again!" -- Shannon, August 2014
"Management was super responsive and accommodating to my last minute booking. The condo was perfect for our needs. Great price, amazing view of the Gulf and the right amount of space for our family." -- Eric, June 2014
"The condo was perfectly located on the beach. Close enough to the main strip so the drive to stores and shopping was very short. It was very quite and peaceful at our condo. The view from our balcony was jus perfect. We will be returning to this place. It felt like home away from home very nice." -- Howard, June 2014
"Management was very swift to respond to any question or comment. The overall property is well maintained. I especially like that the security personnel actually walked the property occasionally. The only drawback I discovered was I felt the chair rentals were high IMO ($35/day as compared to many places which are $20-$25/day) but that has nothing to do with Beach Time. In summary, rent from this company – you won't be disappointed!" -- Linda, May 2014
Please read reviews of our Whispering Seas property to learn about the quality of our accomodations and our customer service excellence.