Ready for a Vacation? It's Panama Beach Time!
PCB Gulf-front Condo Rentals: (850) 708-1429
Sunswept 202 - Steps-to-Beach 1BR/1BA - Sleeps 4; Pool; Kitchen; Patio; W/D
PHOTOS

DETAILS

CALENDAR

REVIEWS
Sunswept 202 is a beautifully decorated, totally updated 1BR/1BA condo that is just steps to the beach. The unit sleeps 4 with a King Bed in the bedroom and sleeper sofa in the nautically themed living room. The kitchen is fully equipped and you can enjoy your meal at the dining bar or on the patio. You'll love the convenience of the ground floor location and the washer/dryer in the bedroom. Resort amenities include a large, seasonally heated pool and grills and picnic areas throughout the grounds. Wi-Fi.
Sunswept 202 is a 1BR/1BA condo that is just steps to the resort's pool and to the beach. Sunswept 202 is in Building 2 of the resort and Building 1 is Gulf-front. That's how close the condo is to PCB's white sandy beaches. This unit boasts a beautiful, nautical decor and has been completely updated with modern touches, like custom built-ins in the living room and kitchen and lovely tile throughout the condo. The fully equipped kitchen is updated with granite countertops, glass tile backsplash and a built-in spice rack. The kitchen has everything you need to save money and enjoy your family's favorites or the area's fresh fish and other seafood. Wireless internet in condo.
The condo sleeps 4 and has a King Bed in the bedroom and a sleeper sofa in the living room. There are flat screen TVs in both the living room and the bedroom. And the bedroom has a washer/dryer unit right in the closet and a sliding glass door to the private patio that is just steps to the pool. The bathroom has also been fully updated. The nautical theme and the new furniture, tile, and appliances highlight the updated renovations and modern feel of the unit.
The convenience of the ground floor location can not be beat! You can park right in front of the condo and unpack and get all your groceries and beach toys into the unit with no hassle. You'll be enjoying the beach in no time -- and without stairs. Sunswept is a low-rise, family-friendly resort -- don't worry about waiting for elevators or fighting crowds on the beach. Sunswept offers guests wonderful resort amenities -- including wireless internet hotspots, a seasonally heated pool, and grill and picnic areas throughout the grounds. Relax and enjoy your vacation at Sunswept 202.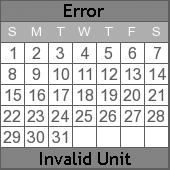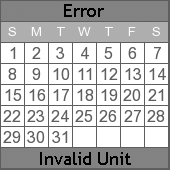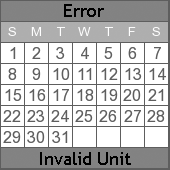 "Such a cute condo that really is a few steps from the beach. Kitchen is super nice. Really good value."--Adam, October 2017
"Great spot! Refreshing pool, beach is literally 100 yards away, so relaxing. Wish there was more to do within walking distance, but that's okay. You're able to park right at the front door and it's on the first floor. There's a super Walmart about a mile away to load up on groceries to save money on food throughout the stay as the place comes with dishes and bake ware for the full kitchen use. Recommend... :)"--Jason, September 2017
"This is our second stay at one of Panama Beach Time's condos. It's always a great experience. Great locations, info on local spots, and everything we need to make our getaway comfortable. Excellent communication. Will definitely stay again and highly recommend!"--Jennifer, September 2017
"We loved our stay here. It's literally steps from the beach and close to everything around PCB. It was perfect for our small family of 4, and all amenities were great! If given the chance, would definitely stay here again! Don't hesitate to book!"--Jacob, August 2017
"We had a great stay at David's condo. We loved that it was only a few steps from the beach and was very quiet! Would definitely stay again!"--Sarah, Augus 2017
"The staff made the entire process smooth and easy. Great location and family friendly. Will be going here again."--Brian, July 2017
"Much closer to th beach than the picture gives it credit for. Clean, exactly as advertised. Would stay again no doubt."--Zach, July 2017
"We loved this condo & great for our family. I would recommend for family with a bit older kids because ours are 5 & 2 years old so we ended up giving them the bedroom & we slept on the pull out couch. We felt they would sleep better in the bedroom rather than the living room. It is a great location & so easy to access the beach! We liked how we could wash all the sand off chairs, toys & kiddos and able to air dry everything on the back patio. We enjoyed the updated kitchen & appliances. Made the cost of eating go down with all of the amenities, we were able to make food. Having the washer & dryer was great as well."--Anastasia, July 2017
"The place is on the same side of the beach making it easy and convenient to walk to the beach during the day or night. I also enjoyed the location since it was in between the main strip and the state park making it easy to get in and out when driving to restaurants or for site seeing. Overall, I definitely recommend over staying at a hotel."--Paul, July 2017
"This is a great place to stay! Pool is a short walk and so is the beach access! Nicely remodeled unit! My husband, 13 yr old and I had plenty of space! Highly recommended! As our experience before, the staff is always nice and accommodating!"--Traci, July 2017
"The place was very nice and updated. Close to the beach and very quite. We didn't use the pool but it looked nice. Was well worth the price. I would definitely recommend to and couple to stay here!"--Cody, Jun 2017
"Very nice condo, close to a very quiet area of the beach. Definitely recommend if you want to be close to the beach and have a nice quiet and clean base."--David, June 2017
"The unit is perfect and better then described. Close walk to the beach/ocean. Safe and friendly location. Pool easy to get too. It was a wonderful family vacation and was more then enough for us. Looking forward to next year."--Heather, June 2017
"The place was beautiful and convenient. It was a last-minute trip and I'm glad I found the place last minute.. I would stay here again."--Renette, June 2017
"Good location. Easy short walk to the beach. Walls are a little thin. Pool is a little small. But for the price, very satisfied. Place was very clean and nice decor."--Ben, May 2017
"As advertised. Great place."--Mark, May 2017
"enjoyed the stay . Very Clean , and very close to the beach , just a short walk. Would gladly book it again."--Yvtte, May 2017
"Staying at the condo was delightful! Beach, pool, awesome restaurants and the beach! Amazing! Thank you!"--Elizabeth, April 2017
"Great overall. Simple yet well equipped space, private outdoor table. Clean. Easy checkin and out. Just across the parking lot from publix beach access. Plenty of linens. Thanks for a great stay!"--Tara, April 2017
"This condo was perfect! The floor plan is great (access to the restroom not restricted to only the bedroom). The decor was not tacky, as I see with so many PCB condos, and the kitchen was beautiful. The location was far enough from the main hotels that we still felt secluded, even on Spring Break. We cannot wait to return! We'll definitely be booking again!"--Kristin, April 2017
"I was little skeptical about the place and location, but then after reading few reviews I decided to try it. Did the booking and arrived onsite and received the instructions and everything was there to kick start my sprint break with kids. Kids loved the place because they could run to beach whenever they want. There was another review saying pictures don't do justice and that is true. The place is better than what appears to be in the pictures. Don't let pics stop you from trying this home. You won't be disappointed."--Raj, March 2017
"Great location on the quiet end of the beach. Room was as promised."--Ken, March 2017
"Great location. Close to restaurants and shops. Comfortable space with all needed amenities. We enjoyed being just a few steps away from the beach. We would stay again!"--Melanie, February 2017
"I was very pleased with our condo we booked with Panama Beach Time. The pictures do this place no justice. It's beautiful. We will be booking again."--Trey, February 2017
"This was a GREAT place to stay! It's conveniently located near the beach, but away from the huge hotel crowds. It was quiet at night, so we could sleep... NO horn honking and hollering like we've experienced further west in the Panama City Beach area. Check in and out was super easy. We MOST loved being able to unload and load the car right outside the front door. The place was WELL stocked with towels, kitchen items, and toiletries, so we didn't lack for anything during our visit. I imagine you could cook just about anything you wanted in the well-equipped kitchen! Since this stay was a short one for us, we didn't really use anything, but when we come and stay for a longer period, we can easily see being able to cook and eat at "home" here. It is a really convenient location. It was perfect for going to visit St. Andrews State Park too. It's a great, comfortable, clean place to stay and we loved it. Overall, it was awesome. We hope to stay here again in the future!"--Sandra, August 2016
"Great place to stay! Clean and well kept. Just foot steps from the beach! Easy to check in and out. The beach just steps away and so many other locations around to visit as well, highly recommend!"--Rodrigo, August 2016
"We loved it, we were literally a minute walk to the beach and it was beautiful. The staff was a great. The check in and out process is very easy. We would love to come back."--Dalia, July 2016
"Great condo! Had everything we needed to have a great vacation. The king size bed slept wonderful! Just a few steps to the beach and pool."--Laura, July 2016
"The place was exactly as described. Cute little condo right on the beach. Thank you for sharing with us. We had a great time."--Stephanie, June 2016
"Perfect place for a couple or couple with one or two small children. Clean place, with just a walk through a quiet parking lot to the beach. Perfect location. Just a minute or two from anything you would want to do in PCB. Only complaint is the wifi didn't work the whole time we were there. Would recommend it to any small family needing a fun vacation."--Ron, June 2016
"It was a great experience!! Nice clean place with great amenities and the easy beach access (in a 1 minute walking distance from the front door) made the experience astronomical....I WILL BE RETURNING! Thanks, my family and I extend our gratification!!"--Jeffrey, June 2016
"It was a wonderful vacation. The room was clean and beautiful and there's a private access to a very beautiful beach that isn't over populated by any high rising hotels like farther down the beach. It was a perfect vacation."--Heather, June 2016
"Excellent place; the cleaning lady was incredibly nice and accommodating and the space was great (especially given the moderate price). I would definitely stay here again should I return to PCB in the future."--Jonathan, June 2016
"Staying at this place made for a fantastic weekend. We travelled to Panama City for a couple-day adventure and were lucky enough to stay at this condo. Everything was in tip-top shape. The accommodation was exactly as described, with everything we needed to make our stay comfortable. Thanks for the great experience."--Rebekah, May 2016
"Another great stay at this condo in Panama City Beach! I will come back to this great spot everytime I make my way to PCB. The condo is super neat, extremely clean and always makes me feel like I'm coming home. It's literally steps to the beach which is always a plus and has a nice pool/barbecue area that is always inviting! Thank you for another great stay!" -- John, October 2015
"Perfect location (the pic which shows where the beach is doesn't do it credit - quite close). Immaculate space. The office went out of their way to make sure my very late check in went off without a hitch. Would stay there again in a heartbeat." -- Sean, October 2015
"The apartment is great! Very clean and with all the stuff that you need. Just steps away from the wonderful beach. The communication with the office was excellent!" -- Andre', October 2015
"This was my first time visiting the gulf coast, and I'm glad I booked my stay at this condo. It was very close to the beach and convenient to be able to walk down to the water. The condo is gorgeous and had all the kitchen amenities available so we could cook and save money from going out. I definitely would love to stay here again when I visit Panama City." -- Tierney, September 2015
"Getting in and getting settled was very easy! The condo is beautiful, super clean and very well kept. It is comfortable and feels like a home away from home. I was surprised at how close it really is to the beach. Literally just steps away and is almost like having a private." -- John, September 2015
"Condo was very nice and exactly like the photos. Very close and convenient distance to beach. Panama City Beach was a nice town. Plenty to do. I extended my stay for 1 night with no problems. Would definitely go back or recommend to a friend." -- Joel, July 2015
"This condo was absolutely perfect!! Comfy bed, great kitchen, convenient parking and just steps to the white, sandy beach! If it's available next year, we'll definitely stay at this property. Trust me, you wont be disappointed." -- Meghan, July 2015
"The place was just as described! We loved every minute of our vacation. We just loved how the beach was a couple of feet away.We would most definitely stay here again! Thank you, for sharing your place." -- Grayson and Val, July 2015
"Really close to the beach and up to date condo. Stocked with every thing you might need such as kitchen ware, washer and dryer, and cups. I loved staying here and will definitely be back!" -- Emma, June 2015
"Place was great, we thoroughly enjoyed our stay. It matched the description exactly and is right on the beach (I'm still sunburned from our stay). We will be back!" -- Carl, June 2015
"Great experience, will have to do it again. Super convenient and made for an excellent beach vacation. I recommend." -- Bradley, June 2015
"Rather accommodating with really all the amenities we were hoping for , particularly in the kitchen because we are avid cooks. Right on the beach, very clean and plenty of towels to use - regardless could always benefit from the convenience of the washer and dryer - which we used prior to leaving - so by the time we came back from vacation everything was already clean!" -- Gregory, May 2015
"We had a great stay! The location was perfect, short walk and you are standing on the beautiful beach! The room was exactly as pictured. Very clean and comfy beds. Nice pool area, quite community. Would enjoy staying again." -- Brittany, May 2015
"Just as described. Perfect location. The office was a wonderful communicator though the process. We even had a few issues with the door lock and the tv in the living room (ended up to be user error ;-) ). The office had someone there within 5 minutes of reporting the issue each time. Great experience!!!!!!" -- Ruthie, May 2015
"The office was very quick to respond to questions and the condo we stayed in was lovely. It was a perfect place to stay for my wife and I and we loved every minute of it!" -- Eric, May 2015
"My wife and I had a great stay at Davids apt. It was very clean and modern. The office was easily accessible when needed" -- Ronald, April 2015
"This condo was perfect for a weekend getaway. It is a good size and is decorated and updated well. The bed is comfy as is the couch. Bedroom has a lovely furniture set and there is even a washer dryer which can be really handy. You can sneak a peek of the beach from the front door and their is a public access gate right next to the condo to get to the beach. Kitchen had all of the tools and utensils you would need to cook a great meal. We would stay here again. Thanks for a great stay!" - Breanna, April 2015
"The neighborhood of the Panama City Beach is a wonderful, relaxing place to be staying while traveling during the off season. Access to the beach was greatly enjoyed." -- Valen, April 2015
You can also read reviews of our Whispering Seas property to learn about the quality of our accomodations and our customer service excellence.